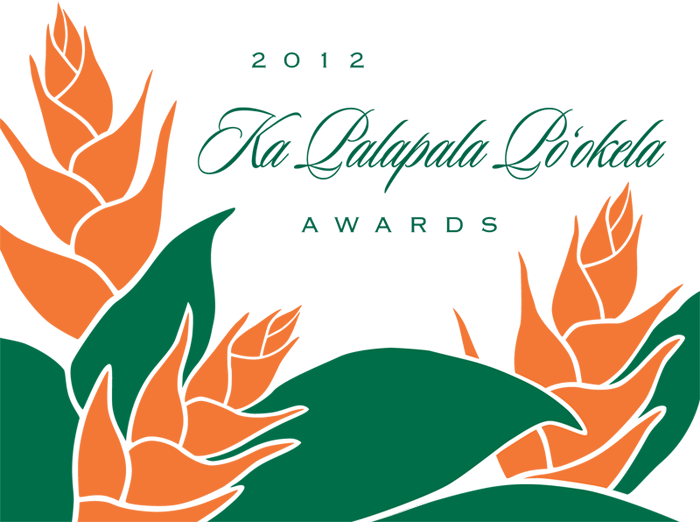 Hawaii's biggest literary award night came to a close this past Friday, and many excellent and deserving books won well deserved accolades.
The Hawaiʻi Book Publishers Association and Bishop Museum definitely know how to throw an event.  Misty said it best, "I love living in Hawaiʻi, where heavy pūpū means you're eating an entire full course meal."  The ceremony was brief but respectable, and the gala was good fun.  There was great music from Ka ʻEhā, divine chocolates by Choco Leʻa, and as Misty said, the spread was plentiful and delicious.  Our little party took advantage of being in the Museum and took a nice, leisurely tour of Hawaiian Hall.  All in all, it was an excellent event; we always encourage anyone in the literary community or anyone who loves books to come and enjoy the ceremony for the best in local publishing and the company of such great and talented individuals.
And now…here is your list of winners and honorable mentions for the 2012 Ka Palapala Poʻokela Awards, representing the best in locally publishing books:
[gn_divider]
Excellence in Children's Literature
Winner – Moon Mangoes by Lindy Shapiro and illustrated by Kathleen Peterson (BeachHouse Publishing)
Hon. Mention – Kaimana Big & Strong by Dorian Nakamichi and illustrated by Don Robinson (Island Heritage Publishing)
Excellence in Hawaiian History and Culture
Excellence in Literature
Excellence in Natural Science
Excellence in Text or Reference Books
Excellence in Cookbooks
Excellence in Special-Interest Books
Excellence in Nonfiction
Excellence in Design
Excellence in "Aloha from beyond the Sea"
Samuel M. Kamakau Award for Hawai'i Book of the Year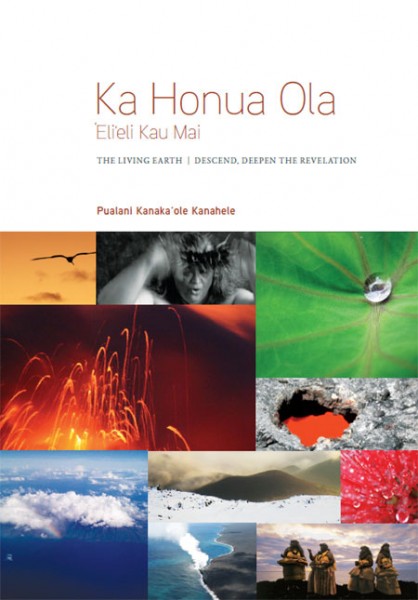 Winner – Ka Honua Ola by Pualani Kanakaʻole Kanahele (Kamehameha Publishing)
[gn_divider]
We would like to congratulate all of the authors, illustrators, designers and publishers on their extraordinary achievements. Thanks to Ron Cox for his coordination of the judging (among other things), Bishop Museum for hosting the awards ceremony, and the Hawaiʻi Book Publishers Association for another great year of local books.  As always, we hope to see even more excellent books out of Hawaiʻi next year!