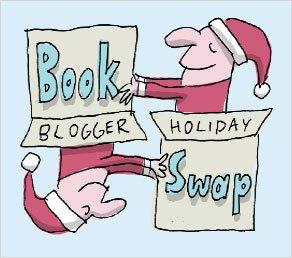 Each year the book blogging community gets together during the holidays and does a gift swap. It's like a secret santa for book lovers and every year we try to send out local books according to what our secret book blogger likes to read. It's a great way to meet other bloggers and helps us share Hawai'i authors and books with a bigger audience. We're not allowed to reveal our secret blogger until she receives her gift but check out what we've sent out for this year's Book Blogger Holiday Swap!
Island Heritage Photo Album

2012 Hawai'i calendar

Hawaiian Isles Kona Coffee (to go with the great books)

Kate Elliott's Spirit Gate

(our secret blogger also enjoys fantasy and sci-fi–and we love local author Kate Elliott!)

Cute hula girl pen and notepads!
Books are always great gifts. Are you giving anyone books this year? Which ones? 🙂