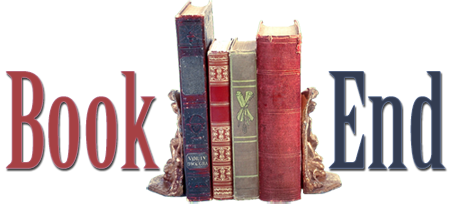 It's time…it's time…it's Book End Time! Welcome to this week's Book End, highlighting the week's literary and library events here in Hawaiʻi.
Support our local literary scene and our local libraries by attending these events.  Have a great weekend, everyone!
[gn_divider /]
Saturday, February 2
Empowered By the Pen with Tom Peek – Join Tom and get your stories, poems, essays and ideas out of your head and onto the page with a fun and exciting workshop that liberates the writer within you. Open to all levels and genres; no writing experience is necessary. $85. No previous writing experience needed. Tom's debut novel Daughters of Fire recently released this past October. A gripping adventure of romance, intrigue, myth, and murder set amid the cultural tensions of Hawai'i. Cost $85/$76.50 VAC members. Spaces are limited. Volcano Art Center (Niaulani Campus in Volcano Village); 9:00 A.M. to 5:00 P.M.  Call 967-8222 to register or visit volcanoartcenter.org.
The North vs. The South – (Civil War Reenactors from the Hawaii Civil War Round Table) Who was the typical Civil War soldier? What did his uniform look like and how could you tell what unit he belonged to?  What weapons did he carry into battle?  What was his typical day like?  What did he write home about in his letters? The men and women of the Hawaii Civil War Round Table can answer these questions and show us examples. The Library will be hosting a series of programs relating to the Civil War. These programs are recommended for all ages (unless noted). Kapolei Public Library (1020 Manawai St.); 10:30 A.M. For more information, call 693-7050.
Chinese New Year Celebration – Manoa Library will be celebrating the upcoming Chinese New Year with events over four Saturdays (Jan. 26, Feb. 2, 9, 23). On this Saturday, you'll be able to see a Chinese New Year Culture Day—Event will feature chopstick challenges, Chinese brush experience, play with a traditional Chinese toy, and try a traditional Chinese outfit. These programs are suitable for ages 5 and older. Manoa Public Library (2716 Woodlawn Dr.); 10:30 A.M. For more information, call 988-0459.
Keiki Storytime at the Book Store – Come on down to Ala Moana, you and your keiki are invited for storytime in the children's section of the book store. This week they'll be reading Do Unto Otters: A Book About Manners by Laurie Keller. Mr. Rabbit's new neighbors are otters. Otters! But he doesn't know anything about otters. Will they get along? Will they be friends? What does he say? Barnes & Noble Ala Moana Center (1450 Ala Moana Blvd. STE 1272); 11:00 A.M. For more info, click here.
A Visit With The Cat in the Hat! – Join the book store in the children's section for a very special Storytime with the Cat in the Hat! They'll be reading some of their favorite Dr. Seuss stories, including The Cat in the Hat among others. This is a special costume character storytime, so come for the stories and stay to take pictures and play with The Cat in the Hat! Barnes & Noble Kahala Mall (4211 Waialae Avenue); 11:00 A.M. For more info, click here.
[gn_divider /]
Remember, all events listed above may be subject to change. Please contact the venue beforehand if you plan on attending. We encourage you to click on the links that are included with the events in the time line above. More events can be found on our Hawaiʻi Book Blog Events Calendar. You can also keep up with events through us on Twitter by following @HawaiiBookBlog.
If you have an event you would like us to help promote, please leave us a comment here or e-mail me at aalba@hawaiibookblog.com. Mahalo and have a great weekend!