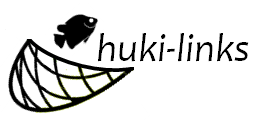 Welcome to Huki Links – a biweekly post highlighting some of our favorite literary links and more from across the 'net!
For more about Huki-Links, check out our inaugural post. The best part of the "huki" is that we all pull together, if you find any fun or interesting book related links/articles please feel free to share them via comments or contact us!
[gn_divider /]
Self Love
-Read our review of Timeline Hawaii, the book with something for everybody.
-The lovely covers of Honolulu Magazine, in this book: 125 Years of Covers.
Hawaii Literary
–The Friends of the Library of Hawaii Book + Music Sale is coming up this weekend and Aloha Got Soul is excited!
-Experiencing the poetry of witness: an interview with The Nanjing Massacre: Poems author Wing Tek Lum.
-Think Tech Hawaii looks at upcoming Under the Blood Red Sun film based on Graham Salisbury novel.
-Here's a cool video that combines the Kaau Crater Boys' "Surf" with the words from local keiki book Geckos Surf.
-Haoles: An excerpt from Donald Carreira Ching's Between Sky and Sea.
–Author loves Hawaii – and hates it. Chas Smith explores dark undercurrents of surf culture. And companion piece.
-Smart Girls in the Arts looks at Kristiana Kahakauwila's This is Paradise.
–Native writers and authors come together at Indigenous Reading Series, including Kahakauwila.
-Review of Damien, The Making of a Saint.
-Review paper for Aloha America by Adria L. Imada.
-Library program explores the legacy of Queen Lili'uokalani
–Exciting interview with Aloha Joe in Hawaii author Joe Holt!!
–Live Aloha is an "in-depth look at Hawaiian culture." PR!
–Writing exercises with Big Island's Darien Gee!
General Literary
-NPR's guide to 2013's best reads.
-It's The Millions' Most Anticipated: The Great 2014 Book Preview.
-Texas library offers glimpses of bookless future.
-You enjoy this: The British Library just made 100 million images public domain.
–Books are the latest victims of Lebanon's violence.
-35 perfect examples of the art of the short story.
-The surprising food and booze habits of famous authors.
–The Silmarillion Project: Tumblr with some nice art.
Non-Literary Links
-Cool, printable 2014 calendar from nupepa-hawaii! (Print)
-This Vine Magician needs only six seconds to melt your brain. (Social Media)
-A little pimping: Ellison's Island Air unveils new logo as part of restructuring. (Aviation)
-A cool history tracing of NCAA conferences. (Sports)
–Craft beer in paradise: Hawaii. "Hey you forgot Big Island Brewhaus!" (Drink)
-Gotta love dem Presidential doodles.
Animal Fun
[gn_divider /]
You can catch some of these links and more by following us on Facebook and Twitter. If you have interesting links you'd like to share with us, or feel like we've missed something, please feel free to leave us a comment!
*some exceptions to the date range may apply