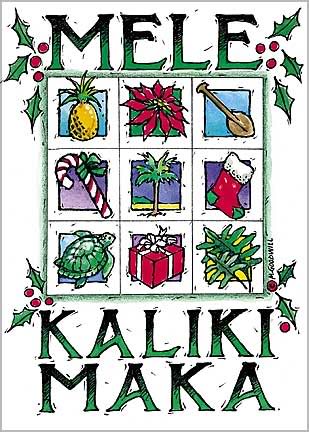 Today is Christmas Eve and I want to wish Mele Kalikimaka to all of our Hawaii Book Blog readers!
Every Friday morning I post my weekly Book End report, detailing the literary and library events that are happening from Friday through Sunday.  Due to the upcoming holiday weekends, however, I don't seem to have any major book events to talk about!  Feel free to correct me if I'm wrong, but the calendar is looking mighty empty.
So, because there is nothing event-wise to promote, Book End will be going on hiatus until the New Year!  The next Book End will be scheduled for the weekend of January 6, 2011.  I'll see you on the other side!
As a parting gift, I leave you with a little holiday blessing from the good folks who produced the Full House Hawaii episode "Tanner's Island":
I hope everybody has a Happy Holiday weekend!
*image courtesy myspace.com