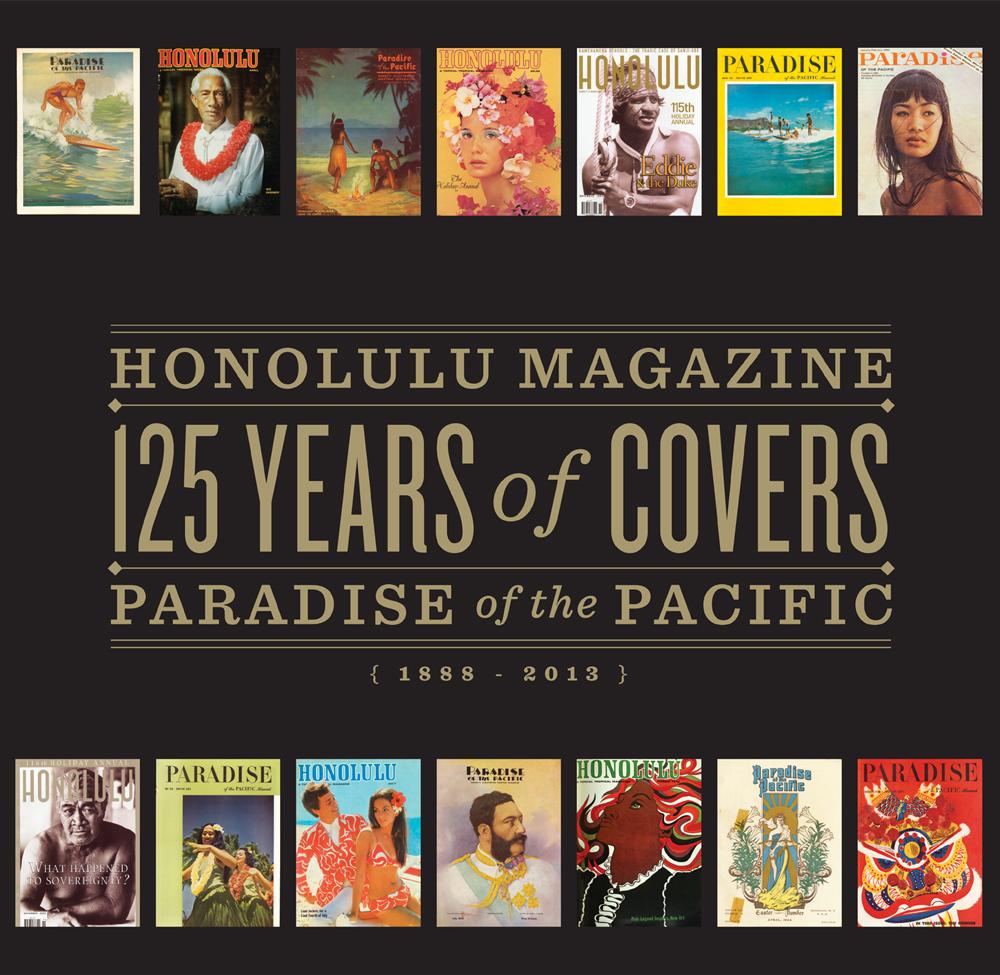 2013 has produced some visually stunning local books and the most strikingly hypnotic of them is from Legacy Isle Publishing (an imprint of Watermark Publishing).
Honolulu Magazine and Paradise of the Pacific: 125 Years of Covers by A. Kam Napier, Kristin Lipman, Michael Keany and Erik Ries.
125 Years of Covers is an interesting retrospective of Hawaiʻi life and history through the lens of one of its oldest, continuous publications. Follow along on this illustrative journey from its original chartered commission by King Kalakaua in 1888 as Paradise of the Pacific to the HONOLULU Magazine we know and love today. Here's a few reasons to pick yourself up a copy:
The hardcover, thick page stock, and embossed end pages make this a collectible that will stand the test of time.

3-5 issues from every year, including the holiday special issues, are featured with illuminating commentary. It's like an annotated timeline of pretty-ness.
It's fascinating to see the trends in how Hawaiʻi and its people were depicted, and what was newsworthy or popular (I had fun watching the prices change).
 It is a reflection of some the amazing people, places and events that make Hawaiʻi unique (like a really awesome scrapbook).
Full color, detailed pictures and large glossy pages showcase the magazine covers perfectly.
A magazine cover is a work of art, a story and an advertisement all in one. When a magazine endures as long as this one, entire eras of design and writing styles will play across its face.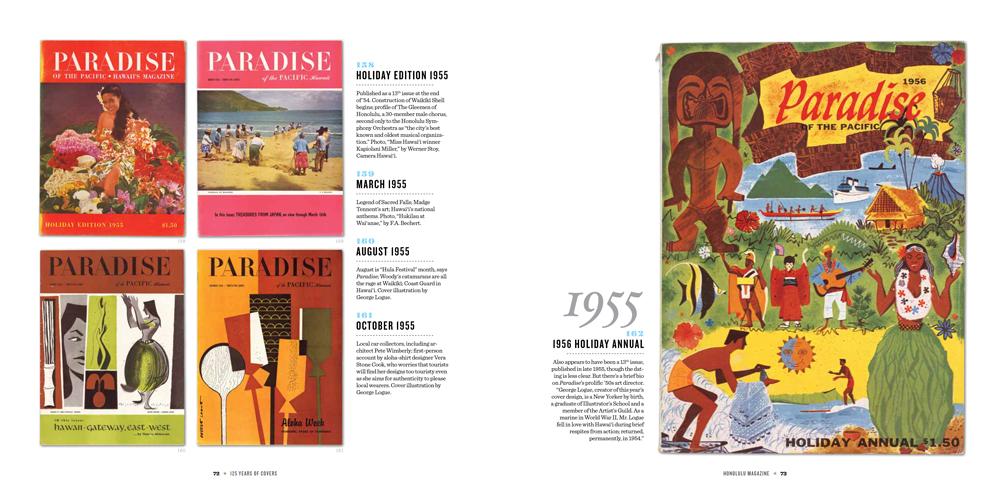 On a personal note, I can't imagine a life without HONOLULU Magazine. As a military family living overseas we'd get copies sent to us from our ʻohana back home. In an age without Internet, the magazine kept my parents abreast of what was going  on. I grew up in a home where Hawaiʻi books and magazines were treasured. Now, Alex and I have our own subscription and we fight over who gets to read it first. 🙂
This book is a wonderful celebration of a magazine that has been a contributing part of Hawaiʻi's publishing community for over a hundred years. And they continue to support literacy and media in Hawaii to this day, sponsoring the Hawaiʻi Book & Music Festival and much more.
Hardcover w/ dust jacket; 160 pp.
Authors: A. Kam Napier, Kristin Lipman, Michael Keany and Erik Ries
Legacy Isle Publishing, November 2013
ISBN: 978-0-935690-42-9