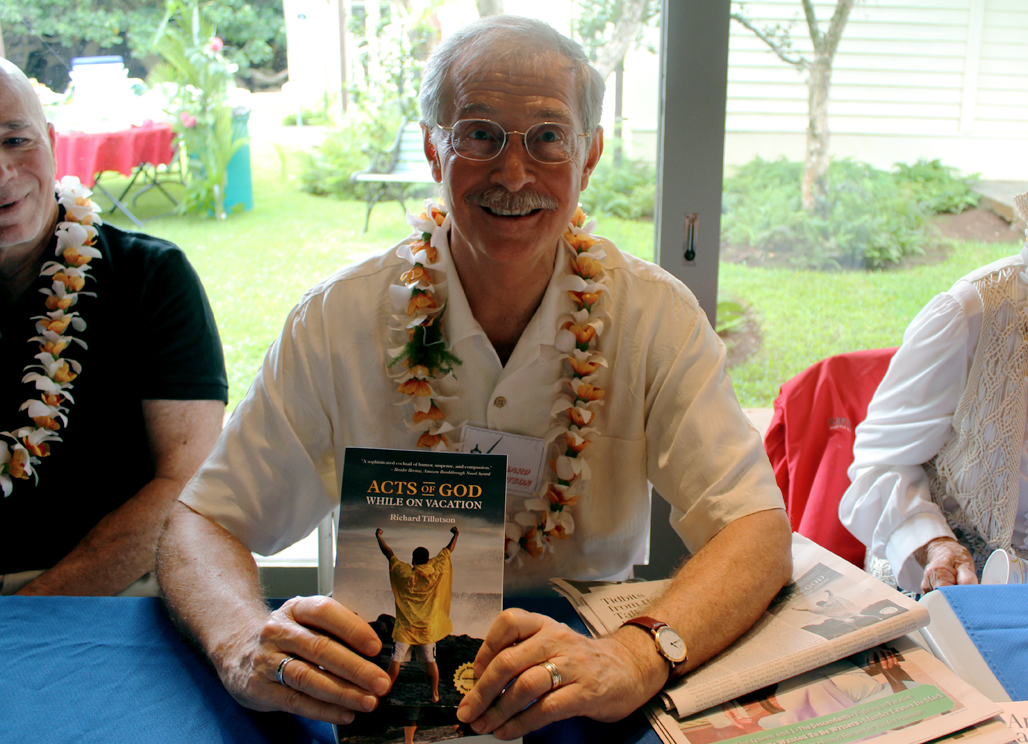 As part of the The Center for Biographical Research Biography Brown Bag Series, Hawaiʻi author Richard Tillotson will be giving a talk at the University of Hawaiʻi at Mānoa campus on Thursday March 1, 2012.  The talk will be held at Henke Hall, Room 325 located at 1800 East-West Road and will be held from 12 Noon until 1:10 P.M.
Tillotson is the author of the well-received debut novel, Acts of God While On Vacation.  He has been a Peace Corps volunteer in Borneo, a playwright in New York, a copywriter in Hawaiʻi, and is a relative of an English Lord, all of which helped him write his debut novel which was a National Semi-Finalist for the 2009 Amazon Breakthrough Novel Award. The novel has received rave reviews from a number of publications including Publishers Weekly and The Honolulu Star-Advertiser, which named it "Hawai'i's best fiction book of 2011."
In this talk, Richard Tillotson will give an account of the tools, texts, and life experiences involved in writing Acts of God While on Vacation from the novelist's perspective.
Acts of God While on Vacation begins with a death threat received by a philandering general manager of a lavish Hawai'i resort, jumps to an anthropologist researching headhunters in the jungles of Borneo, then to a demonic, scandal-mongering paparazzo in New York, and on to a gorgeous, party loving English aristocrat in London. Alternately desperate and hilarious adventures draw them all to Waikīkī, where their arrival coincides with an international conference on shamanism and a catastrophic, force-five hurricane.
For more information about this event, please contact The Center for Biographical Research at 808-956-3774 or biograph@hawaii.edu.
[gn_divider]
Related Links