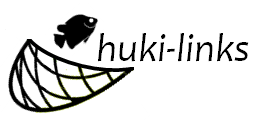 Holiday Huki-Links is a special edition of Huki-Links where we share all of the holiday book gift guides we've been reading and finding on the Internet. It's essentially our guide to gift guides!
There's lots of great book lists out there, and we're always looking for the next great thing to read, so if you're like us, you'll love going through all of these lists we've compiled for you.  Do some last minute Christmas shopping (because books are always great gifts), or find some new books to line your own shelves.  Either way, we know you'll find something for everyone on the pages below.
And of course, the best part of the "huki" is that we all pull together.  If you've seen any great holiday gift guides not included, leave us a comment or contact us!
[gn_divider]
Book-Only Gift Guides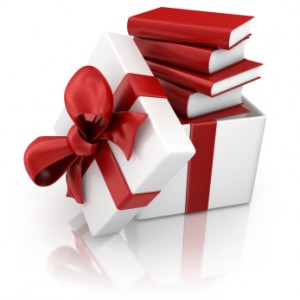 -9 Mom Holiday Gifts: Cook Books, Art Books, Design Books And More. [Huffington Post]
-10 Awesome Books to Give Your Nonreading Friends. [Flavorwire]
-New York Times' Holiday Gift Guide 2011 includes many lists of their critics' picks for books. [NYT]
-Random House Grid of Gifts Guide 2011. [scribd]
-Best Children's Books gift guide 2011. [The Book Beat]
-Wrap up these holiday gift books.  Five lists covering the best in comic books, oversized photo books, children's picture books, favorite authors' books, and more.  [USA Today]
-Holiday Book Gift Guide: History, Art, More. [The Daily Beast]
-Reading Rockets provides a handy breakdown of book gift guides by age/reading level.  [Reading rockets]
-2011 Audio Book Gift Guide.  [Learn Out Loud]
-Holiday Gift Guide: Books on Art.  [SFGate]
-18 Great Books for Movie Lovers.  [Film School Rejects]
-2011 Holiday Gift Guide: Books.  [The Daily Truffle]
-One of my favorite sub-genres is American President books.  Here's a gift guide for The Presidential among us.  [POLITICO]
-The Holiday Green Gift Guide for Book Lovers.  [eco-libris]
-2011 Gift Guide Books.  Lots of photos and books!  [Design Sponge]
-Holiday Geek Gift Guide 2011: Books & eBooks. [Geeks of Doom]
-2011 Holiday Gift Guide Comic Books (Photos) [Huffpost]
-Gift Guide: New Books for Every Member of the Family. [Flavorwire]
Mixed Gift Guides
-10 Christmas Presents for Book Lovers. [storytelling nomad]
-14 eclectic, bookish gifts.  [LA Times]
-Holiday Gift Guide: For The Science Fiction And Fantasy Fans On Your List. [RT Book Reviews]
-Buy Local….Holiday Gift Guide. [Maui Shop Girl]