The 2011 Ka Palapala Poʻokela Awards gala is coming soon (Friday, May 6) and to generate excitement for the event as well as educate the public on the nominees, we are counting down the potential winners, quickly highlighting the books nominated for each awards category. Where applicable, I will link to book reviews from Hawaiʻi Book Blog.
It's day five of our countdown and yes, I'm a little tired!  Make sure you check out Book End for this weekend's events…
In the meantime, I present to you everyone's favorite category of books:  The Cookbooks!  Yes, we love to eat in Hawaii and these books provide the local recipes and ingredients needed to satiate our ravenous appetites.  This will be the only category I present today, so stay tuned tomorrow for the next set of Ka Palapala nominees!
See our previous nominees posts:
Excellence in Cookbooks
Books reflecting food preparation and/or the culinary arts.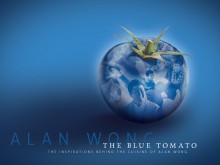 The Blue Tomato: The Inspirations Behind the Cuisine of Alan Wong
Alan Wong with Arnold Hiura, photography by David Murphey, Yasuo Kondo and Alan Wong
Watermark Publishing, 2010
284 pages, hardcover
ISBN: 978-1935690078
Link: [Hawaii Book Blog review]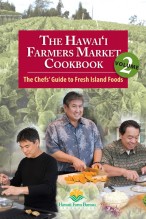 The Hawaiʻi Farmers Market Cookbook, Volume 2: The Chefs' Guide to Fresh Island Foods
Hawaiʻi Farm Bureau Federation, edited by Joan Namkoong
Watermark Publishing, 2010
152 pages, spiral-bound
ISBN: 978-0984421206
Link: [Hawaii Book Blog review]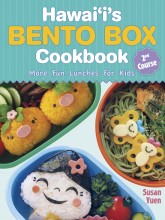 Hawaiʻi's Bento Box Cookbook, 2nd Course: More Fun Lunches for Kids
Susan Yuen
Mutual Publishing, 2010
160 pages, spiral-bound
ISBN: 978-1566479202
Link: [Hawaii Book Blog review]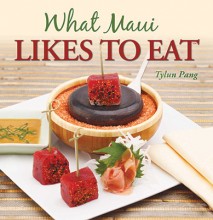 What Maui Likes to Eat
Chef Tylun Pang
Mutual Publishing, 2010
256 pages, hardcover
ISBN: 978-1566479363
Link: [Hawaii Book Blog review]
Wow, only four cookbooks?  Still, these are four of the best cookbooks we've read this year, and yes, we've read quite a few!  Check out our Cookbook Countdown to New Year's from a few months ago to see all of these books and more from the past year!  This is also the first category where we've reviewed every single nominee!  Mahalo to Watermark and Mutual for making that possible.
Remember, you can attend the 2011 Ka Palapala Poʻokela Awards gala on Friday, May 6 at the Mission Houses Museum. This year's gala event will be hosted by Kimo Kahoano and Carole Kai, with entertainment by the award-winning musical group, Nā Leo. Enjoy ʻono pupu, cocktails and gourmet chocolates by Choco leʻa. Come early and tour the Mission Houses Museum. To purchase tickets, please visit hawaiibooks.org.