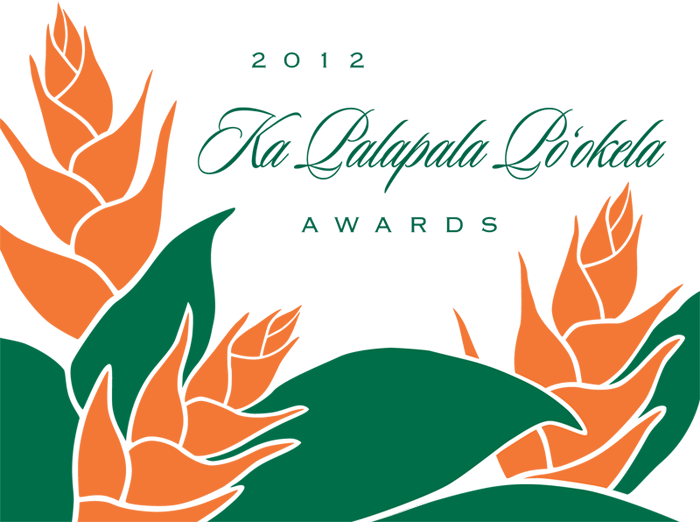 It's that time of the year again!  Awards season is here and you're invited to join the Hawai'i Book Publishers Association for a special reception and awards presentation featuring the nominees and winners of the 2012 Ka Palapala Po'okela Awards.
The event takes place on Friday, May 11, 2012.  The awards presentation will take place at the Bishop Museum's Atherton Hālau starting at 6:00 P.M.  with the gala reception and book signing to follow around 7:30 P.M. in the Hawaiian Hall Atrium and Courtyard.
Tickets to the event will cost $25 per person and include heavy pūpū and cocktails, gourmet European chocolate truffles by Choco leʻa, entertainment by Ka ʻEhā, and a book sale and author signing with proceeds going to benefit Bishop Museum.  This year, everything is included in the price of the tickets—no scrips will be used/sold.
Tickets can be purchased at Native Books/Nā Mea Hawaiʻi at Ward Warehouse (808-596-8885).  For more information about the event, please contact aloha@hawaiibooks.org.
Hawaiʻi Book Blog will be attending and covering the awards in full.  Check out our Ka Palapala Poʻokela page for updated information on the event.  We will be also be counting down to the awards by posting one to two awards categories a day listing their nominated titles, so be sure to keep reading HBB.  We hope you're free that day and come out to the awards.  It should be a blast!