5 Things I Learned at the 2013 SCBWI Hawaii Conference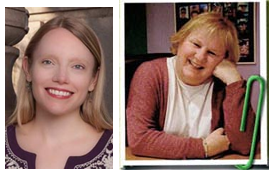 The Hawaii regional chapter of the Society of Children's Book Writers and Illustrators (SCBWI) has a lot going on throughout the year and even if you're not published you can still join and attend these skill building events.
Joining SCBWI Hawaii is a tremendous opportunity to learn and get information or support from experienced individuals. They're a great group of local authors and artists passionate about children's books. In addition to local support, they often bring industry professionals to the islands to lead seminars and conferences. This year's keynote speakers were Cheryl Klein and Lin Oliver. They both brought a wealth of experience not only in writing but also in publishing and how to get the attention of editors. It was a rewarding experience and I just wanted to share a few quick take aways:
The Three E's–Extraneous exposition is EVIL. (I am Podagee and this is a challenge for me)
Children's nonfiction is a growing niche in need of more authors; a great opportunity now, especially in nonfiction picture books.
Readers buy books for the story but love books for the characters. Create unforgettable characters.
Dialogue is the oxygen of your story—crucial to character building and story rhythm.
SCBWI National has many resources for members on it's webpage, including "The Book" an essential guide to publishing for children with all kinds of market info: lists of publishers, agents, contests/grants etc.