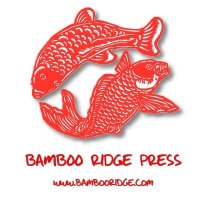 Bamboo Ridge has been giving voice to Hawaii writers and artists for a little over 30 years now. This remarkable literary arts journal and independent publisher is approaching its 100th issue and have two different calls for submissions.
The Great Bamboo Ridge Short-Short Story Contest:
The piece can be no more than 100 words long.
The piece must have a title, and the title does NOT count against the 100 words.
The piece must be submitted on the Bamboo Shoots page of the BR website between July 1, 2010 and midnight December 31, 2010, GMT.
You can submit one piece a month until December 31, 2010.
As part of the 100th issue the goal is to feature 100 different writers. This will be a combination of the Short-Short Stories or:
100 lines maximum of poetry or prose. (Approximately 3 typed pages, double-spaced, 1″ margins, 12 pt Times Roman font. Poetry may be single spaced and more than one poem may be submitted as long as the total number of lines is 100 or less.)
Submissions must be postmarked by Dec. 31, 2010.
See here for more information and submission guidelines on entering either your 100-words, or your 100-lines for consideration.
**Also going on now, Bamboo Ridge has marked down their previous publications, some of them as low as $1.00 and classics like "Small Kid Time" for only 5 bucks!  Even their recent books are at discount prices! You cannot go wrong, now's your chance to stock up on some truly great local literature. Check it out here.
We recommend:
Islands Linked by Ocean— Lisa Linn Kanae
Folks You Meet In Longs— Lee Cataluna
Ho'olulu Park and the Pepsodent Smile— Juliet Kono
Da Word— Lee Tonouchi
Small Kid Time Hawaii — Eric Chock