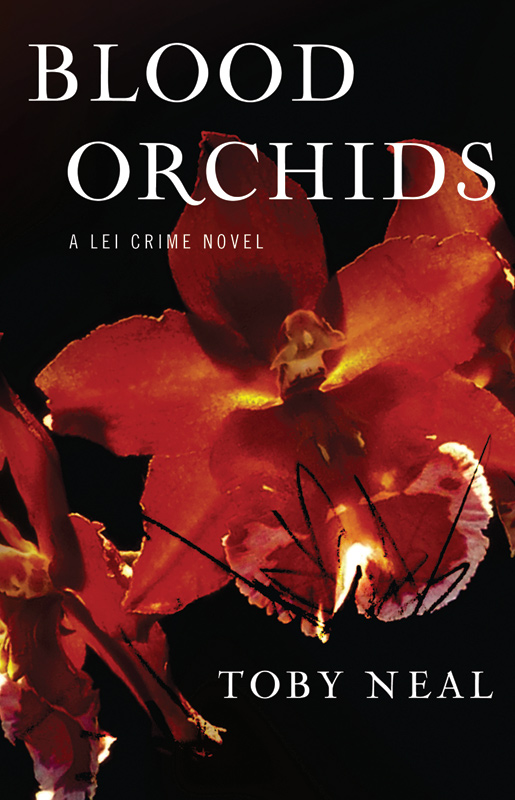 This weekend, April 28 and 29, local author Toby Neal's debut novel Blood Orchids will be free to purchase for Kindle users.
Here's part of the Amazon description for the book:
[gn_quote]Hawaii is palm trees, black sand and blue water—but for policewoman Lei Texeira, there's a dark side to paradise.
Lei has overcome a scarred past to make a life for herself as a cop in the sleepy Big Island town of Hilo. On a routine patrol she finds two murdered teenagers—one of whom she'd recently busted. With its echoes of her own past, the murdered girl's harsh life and tragic death affect Lei deeply. She becomes obsessed—even as the killer is drawn to Lei's intensity, feeding off her vulnerabilities and toying with her sanity.
Despite her obsession with the case and fear that she's being stalked, Lei finds herself falling in love for the first time. Steaming volcanoes, black sand beaches and shrouded fern forests are the backdrop to Lei's quest for answers—and the stalker is closer than she can imagine, as threads of the past tangle in her future. Lei is determined to find the killer—but he knows where to find her first. [/gn_quote]
Personally, I found the book enthralling and recommend any Kindle readers out there to take a good look at it.  My review is still forthcoming, but at $0, you can't beat that price right now.
To purchase the book, visit Amazon at the following link:
http://www.amazon.com/Blood-Orchids-Crime-Series-ebook/dp/B006FBDHG2/ref=sr_1_1?ie=UTF8&qid=1335641600&sr=8-1
Happy reading!