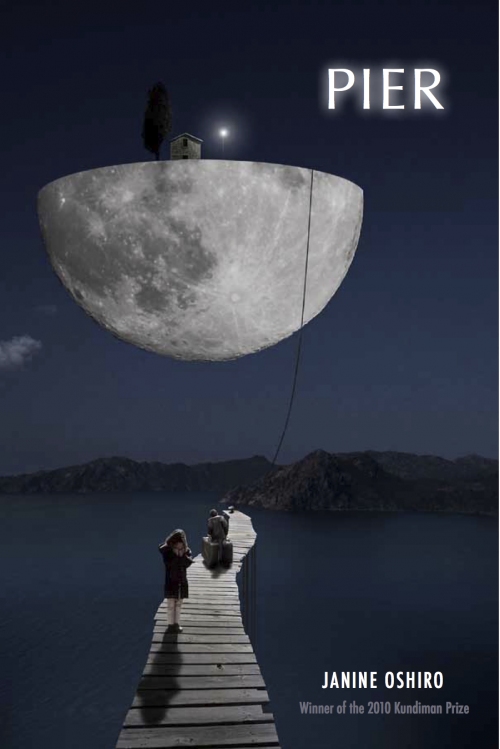 We first saw Janine Oshiro reading her poetry at an M.I.A. Art & Literary Series event.  Misty and I both enjoyed the way she skillfully wielded words into poetic imagery.  Now, here's another chance to listen to Janine read and celebrate the release of her first book of poetry.
This Thursday, October 27, 2011 at 6:00 pm at the Windward Community College Library, there will be a book celebration and poetry reading for Janine Oshiro's new book, Pier.  The book was the winner of the 2010 Kundiman Poetry Prize and was recently published by Alice James Books.
At 6:00pm, gather for refreshment and enjoy ukulele music by student Casey Kitano.  The poetry reading will begin at 6:30pm.  Books will be available for purchase at the event.
Janine Oshiro grew up in Mililani. She attended Whitworth College, Portland State University, and the University of Iowa Writers' Workshop. Currently, she teaches at Windward Community College.
You can read a sampling of Oshiro's of her earlier poetry here: [Thermos]
Windward Community College is located at 45-720 Keaahala Road in Kaneohe.  This is a FREE event and open to all. For more information, please contact Janine at 236-9231 or jhoshiro@hawaii.edu