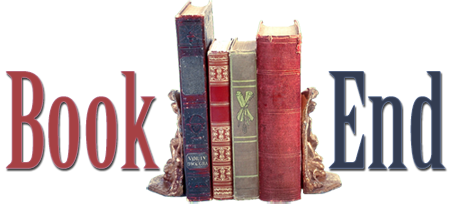 It's time…it's time…it's Book End Time! Welcome to this week's Book End, highlighting the week's literary and library events here in Hawaiʻi.
Support our local literary scene and our local libraries by attending these events.  Have a great weekend, everyone!
[gn_divider]
Friday, August 10
Stephany Sofos Book Signing – Stephany Sofos, author of the new book Untold Stories of a Real Estate Diva, will be having her first book signing this Friday at Nohea Gallery. Her memoir takes a look at the Hawaii she knows from stories about the many diverse cultures that inhabit our Islands. Nohea Gallery (Ward Warehouse, 1050 Ala Moana Blvd.); 5:30 P.M. to 7:30 P.M. For more information call 596-0074.
Saturday, August 11
Author and Music Event with Dennis & Christy Soares – Join us in welcoming poet and musician Dennis Soares as he reads from two new books Out of the Darkness, Into the Light and Poetry for the Child Within. Musical entertainment by Dennis and Christy Soares. Free. Basically Books (160 Kamehameha Ave.); 1:00 P.M.  For more info, visit Basically Books website.
Smart People Dumb Things – Join veteran Hawaii psychologist Dr. Rosalie Tatsuguchi as she explains key concepts from her new book, Why Smart People Do the Same Dumb Things. Book signing to follow after the presentation and Q&A session.  Check out HBB's review of [Why Smart People Do the Same Dumb Things].  Japanese Cultural Center of Hawaii; 1:00 P.M.  For more info, visit the JCCH website or call 945-7633.
[gn_divider]
Remember, all events listed above may be subject to change. Please contact the venue beforehand if you plan on attending. We encourage you to click on the links that are included with the events in the time line above. More events can be found on our Hawaiʻi Book Blog Events Calendar. You can also keep up with events through us on Twitter by following @HawaiiBookBlog.
If you have an event you would like us to help promote, please leave us a comment here or e-mail me at aalba@hawaiibookblog.com. Mahalo and have a great weekend!