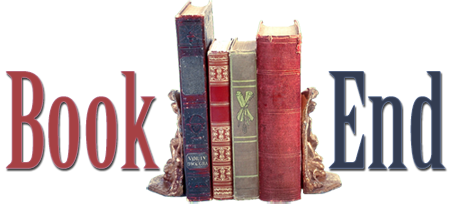 It's time…it's time…it's Book End Time! Welcome to this week's Book End, highlighting the week's literary and library events here in Hawaiʻi.
Support our local literary scene and our local libraries by attending these events.  Have a great weekend, everyone!
[gn_divider]
Saturday, August 4
Special Hurricane Preparedness Family Storytime – Children ages 3 – 5, accompanied by a parent or caregiver, are invited to hear special guest Michael Cantin of the National Oceanic and Atmospheric Administration (NOAA) discuss hurricane preparedness and read "The 3 I'o Brothers and the Big Bad Hurricane," a one-of-a-kind children's book created by the National Weather Service, National Oceanic Atmospheric Administration's Sea Grant program, and the University of Hawaii at Manoa. The book was prepared to promote hurricane safety in a unique way to educate Hawaii's youth. The National Weather Service has distributed this book to every public library in the state. Hawaii State Library's Edna Allyn Room for Children (478 South King St.); 10:30 A.M. For more information, please call the Edna Allyn Room for Children at 586-3510.
NOOK Storytime – Come to the book store every Saturday for a fun keiki story time reading.  This will be a special storytime involving the B&N NOOK, reading Amelia Bedelia's First Vote.  Amelia Bedelia is sure she will love everything about School Election Day! Join us as we learn about the power of the ballot.  Barnes & Noble Ala Moana Center (1450 Ala Moana Blvd. Suite 1272); 11:00 A.M.  For more information, click here.
Journey to Kalaupapa: In The Footsteps of Saints – Norman Soares, tour driver for Damien Tours, will share stories about the historical sites at Kalaupapa National Historical Park, a remote area on Molokai where leprosy (Hansen's Disease) patients were quarantined from 1866 to 1969.  In addition, Soares will share information about the patients and the humanitarian efforts of Father Damien of Molokai who became a Saint of the Catholic Church in 2009, and of Mother Marianne Cope, who will be canonized as a saint on October 21.  The Friends of the Library of Hawaii is sponsoring the one-hour program which is suitable for ages 12 and older. Hawaii State Library (478 South King St.); 11:45 A.M. For more information, please call the Library's Hawaii & Pacific Section at 586-3535.
Sunday, August 5
Feng Feng Hutchins book signing – Come and meet Feng Feng Hutchins, the author of the award-winning children's book "Plenty Saimin."  She will be on hand to sign copies of her book and discuss its finer aspects.  Navy Exchange (4725 Bougainville Drive); 10:00 A.M. to 2:00 P.M.
Lecture series: Tattoo Traditions of Polynesia, Tricia Allen – Tattoo artist and historian Tricia Allen gives two illustrated presentations on the traditional tattoo in early historic and modern times.  The Tattoo Revival in Polynesia:  In the last quarter century, Polynesians have been once again taking pride in their cultural heritage and reviving traditional practices such as the tattoo. Allen gives an overview of the revival, as well as the circumstances under which the art has evolved. $5, $3 museum members, students free.  After the lecture, Tricia Allen will sign copies of her books The Polynesian Tattoo Today and Tattoo Traditions of Hawai'i, available for purchase in the theater lobby.  Doris Duke Theatre at the Honolulu Museum of Art; 7:30 P.M.  For more info on the event, click here.
[gn_divider]
Remember, all events listed above may be subject to change. Please contact the venue beforehand if you plan on attending. We encourage you to click on the links that are included with the events in the time line above. More events can be found on our Hawaiʻi Book Blog Events Calendar. You can also keep up with events through us on Twitter by following @HawaiiBookBlog.
If you have an event you would like us to help promote, please leave us a comment here or e-mail me at aalba@hawaiibookblog.com. Mahalo and have a great weekend!