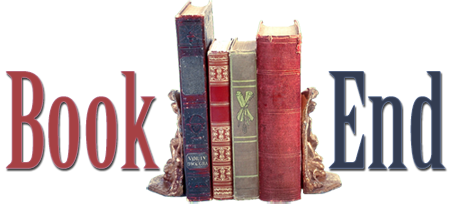 It's time…it's time…it's Book End Time! Welcome to this week's Book End, highlighting the week's literary and library events here in Hawaiʻi.
Support our local literary scene and our local libraries by attending these events.  Have a great weekend, everyone!
President's Day Observance
In observance of Presidents Day 2013, all Hawaii public libraries will be closed from Saturday, February 16 through Monday, February 18.  Four libraries that are normally closed on Fridays will be open on February 15: Aiea, Hawaii Kai, Liliha, and Makawao (Maui).  Visit www.librarieshawaii.org or call your local library for public service hours.
[gn_divider /]
Friday, February 15
Mike Bond author signing – Local author Mike Bond will be signing/discussing his Oahu based thriller, "Saving Paradise," about a Special Forces veteran fighting to protect the island from foreign killers and crooked politicians. Barnes & Noble Booksellers (325 Keawe #101, Lahaina); 5:00 P.M. For more info, click here.
Mystical Poetry Night – The Islamic Society at University of Hawaii along with East West Center Participants Association invites everyone to join Mystical Poetry Night. The night consists of poetry recitals, tea, ethnic food (hummus, falafels, grape leaves, and more), a performance from the local Sufi group, and lots of fun! This event is open to everyone. Dinner will be served from 5:00 – 5:30, and poetry will begin soon after. There will also be an open mic session following the performances. University of Hawaii Manoa Campus (Hale Halawai); 5:00 P.M. to 8:00 P.M. For more info contact (808) 358-5275, nazeehah@hawaii.edu.
Saturday, February 16
Bamboo Ridge Press Book Sale – The great folks at Bamboo Ridge will be at the Cane Haul Road Seconds Sale once again and will have even bigger discounts than usual. Checking them out is a great way to support local literature and help them clear out some room for the amazing new books coming this Spring. Kuhio School Cafeteria (across from the Humane Society); 9:00 A.M. to 1:00 P.M. For more info, visit bambooridge.com.
Keiki Storytime featuring When Charlie McButton Lost Power – Charlie McButton is the ultimate computer game player. So what happens when a thunderstorm rolls in and knocks out the electricity? Charley looks at his sister and wonders if she could be any fun, even if she doesn't come with batteries! Barnes & Noble Ala Moana Center (1450 Ala Moana Blvd. STE 1272); 11:00 A.M. For more info, click here.
Monday, February 18
John Green Fan Event – Nerdfighters unite! We're hosting a Tumblr Meet-Up event for John Green fans to celebrate the one-year anniversary of The Fault in Our Stars. Join fellow fans for trivia, games, temporary tattoos and the chance to win a special raffle prize. Barnes & Noble Ala Moana Center (1450 Ala Moana Blvd. STE 1272); 1:00 P.M. For more info, click here.
Memoirs of Henry Obookiah – Deborah Li`ikapeka Lee will speak of the life of her ancestor, his return to the land of his birth, and the Memoirs of Henry Obookiah, recently republished in an enhanced edition by the Women's Board of Missions for the Pacific Islands. Copies of the book, which Ms. Lee will be happy to inscribe, are available for purchase in the Museum Shop. This event is $3; free to Museum Members. Lyman Museum & Mission House (276 Haili Street, Hilo); 7:00 P.M. to 8:30 P.M. For more info visit lymanmuseum.org.
Jack London Is Dead Reading w/ M.I.A. – It's time once again for M.I.A. Art & Literary Series. This month they are teaming up with local publisher Tinfish Press to present Jack London is Dead, their new poetry anthology featuring contemporary Euro-American Poetry of Hawaii (and some stories). The reading will include: Scott Abels, Margo Berdeshevsky, M. Thomas Gammarino, Jaimie Gusman, Evan Nagle, Janna Plant, Eric Shaffer, Julia Wieting and words from editor Susan M. Schultz. Fresh Cafe's LOFT IN SPACE (831 Queen St.); 7:30 P.M. For more info, visit MIAHonolulu.com.
[gn_divider /]
Remember, all events listed above may be subject to change. Please contact the venue beforehand if you plan on attending. We encourage you to click on the links that are included with the events in the time line above. More events can be found on our Hawaiʻi Book Blog Events Calendar. You can also keep up with events through us on Twitter by following @HawaiiBookBlog.
If you have an event you would like us to help promote, please leave us a comment here or e-mail me at aalba@hawaiibookblog.com. Mahalo and have a great weekend!