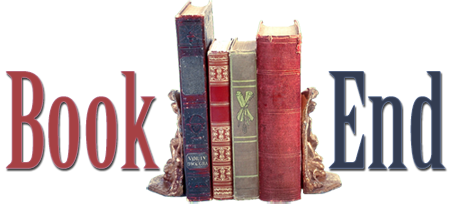 It's time…it's time…it's Book End Time! Welcome to this week's Book End, highlighting the week's literary and library events here in Hawaiʻi.
Support our local literary scene and our local libraries by attending these events.  Have a great weekend, everyone!
Celebrating Teachers!
January Educator Appreciation Days are January 12 through 20 at Hawaii Barnes & Noble stores. Educators receive 25% off classroom and personal purchases and 10% off music and DVDs, in-store and online.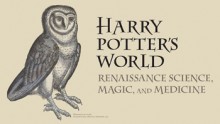 Harry Potter's World!
Alohomora! The magical world of Harry Potter with potions, magic wands and mystical creatures flies into UH Manoa's Hamilton Library from January 7 – May 18, 2012. "Harry Potter's World: Renaissance Science, Magic and Medicine" links the medieval perspective and practices of medicine at Hogwarts with the Medieval and Renaissance alchemists and scientists who inspired the potions, monsters, magical beasts, and creatures in J.K. Rowling's books! See if you can find the spell to open the egg in the Library! More info on this exhibition is on Honolulu Pulse. Check out the Facebook Gallery!
Lineage : A Family Tree of Printmakers
Lineage is a new exhibition curated by Erika Molyneux and sponsored by the Honolulu Printmakers showcases artists who have made significant contributions to the strong printmaking tradition of Hawaii. The exhibition is a genealogy chart or family tree of printmakers, emphasizing the relationships connecting various generations of artists. It is currently displayed at the UH Manoa Campus Hamilton Library Alcove from January 7 – May 27, 2013. For more info, visit the exhibition page on hawaii.edu.
[gn_divider /]
Friday, January 11
Naked Girls Reading Honolulu: Banned, Challenged and Burned Books – Pretty Peacock Productions presents the Honolulu debut of Chicago's hit nude literary salon, NAKED GIRLS READING. The Honolulu premiere will feature local burlesque starlets, Lola Love, ChiChi Roniz and MissFortune— reading selections from some of their favorite books. The evening is hosted by Miss Catwings. Guests to the salon are invited to relax while the girls read aloud the works of some of the most notorious authors of all time. Cell phones must be turned off before entering the reading area. No photos are allowed. Advance purchase of tickets is required. Tickets will NOT be available at the door. Seating is limited. You can purchase tickets online until 5pm on Friday at nakedgirlsreadinghonolulu.eventbrite.com. The Arts at Marks Garage (1159 Nuuanu Ave.); 8:30 P.M. Visit www.nakedgirlsreading.com/honolulu for more info.
Saturday, January 12
Waianae Library After Christmas Book Sale – Friends of Wai'anae Library will hold an After Christmas Book Sale at the Library. All teachers and social workers get a 50% discount, but must show I.D. All proceeds go to the support of programs and services at the library. Wai'anae Public Library (85-625 Farrington Hwy.); 9:00 A.M. to 1:00 P.M. View the flyer here.
F.O.L.K. Book Sale – Proceeds from sales help support the needs of the Kona libraries, with funding that includes educational and entertainment programs, community summer reading programs, visiting authors, magazine subscriptions, CDs, DVDs and new book purchases. F.O.L.K. Members receive 20% off Lanai Sales, and as always, volunteers are welcome. Kailua-Kona Public Library (75-138 Hualalai Rd.); 9:00 A.M. to 1:00 P.M. If you find yourself willing and able, please email: Booksales@folkhawaii.com.
Versatile Vermicelli: Quick and Cost-Effective Ways to Prepare Healthy Meals – Noted dietician Rita Madden will conduct a cooking demonstration to present a quick, cost-effective, delicious, and nutritious way to prepare a meal using vermicelli.  Learn how to make a dish that can be altered in a variety of ways to incorporate various food groups.  This program is suitable for ages 12 and older.  Recipes and a resource guide will be provided. Kapolei Public Library (1020 Manawai Street); 10:30 A.M. For more information call the Library at 693-7050.
2nd SATurday's Poetry Slam & Open Mic feat. Kane Smego – Kane "Novakane" Smego is a National Poetry Slam finalist, Southern Fried Poetry Slam Champion, touring artist, and Artistic Director of 2010 Indy Arts Award-winner Sacrificial Poets, a nationally-competing youth poetry organization that works with youth throughout North Carolina. Kane seeks to inspire youth and adults to tell their own stories, and challenges them to transform themselves and their communities through the use of the spoken and written word. Hosted by Kamalei Hee & Emceed by Samson Tafolo. $3 admission, all ages welcome. The ARTS at Marks Garage (1159 Nu'uanu Avenue); 2:30 P.M. to 5:30 P.M. For more info contact sterling@YouthSpeaksHawaii.org or (808)782-7868.

READ to a dog! – Hawaii Canines for Independence Therapy Dog Teams will be at the Library on every Saturday in January. Reading to a Therapy Dog builds reading confidence, strengthens literacy skills, and it is a lot of tail wagging fun! First through sixth grade children can sign up for ten-minute reading sessions. Children must be on time to prevent losing the opportunity to read to a dog. Hawaii Canines for Independence is a 501(c)(3) charitable organization that provides people with physical disabilities specially trained dogs that will give them the freedom and confidence to live more independent lives! Makawao Public Library (Maui); 3:00 P.M. For more information or to register, call 573-8785.
Sunday, January 13
20th Annual New Year's 'Ohana Festival – There will be a number of bookish-related tables and displays at the event including an exhibition in the Community Gallery of Japanese Buddhist Temples in Hawaii; lovable local manga/comic nemu*nemu; the people behind the awesome 100th/442nd Manga and Graphic Novel; book sales at the Resource Center and more. Of course, enjoy the fun-filled tradition of Japanese culture along with food, crafts, entertainment, and cultural demonstrations. Event is free. Japanese Cultural Center of Hawai'i/Mō'ili'ili Field; 9:00 A.M. to 5:00 P.M. For more info on the event, visit JCCH.com.
[gn_divider /]
Remember, all events listed above may be subject to change. Please contact the venue beforehand if you plan on attending. We encourage you to click on the links that are included with the events in the time line above. More events can be found on our Hawaiʻi Book Blog Events Calendar. You can also keep up with events through us on Twitter by following @HawaiiBookBlog.
If you have an event you would like us to help promote, please leave us a comment here or e-mail me at aalba@hawaiibookblog.com. Mahalo and have a great weekend!