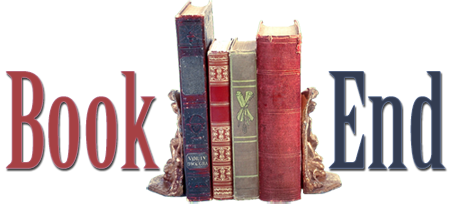 It's time…it's time…it's Book End Time! Welcome to this week's Book End, highlighting the week's literary and library events here in Hawaiʻi.
Support our local literary scene and our local libraries by attending these events.  Have a great weekend, everyone!
Ongoing 1/2 Off Sale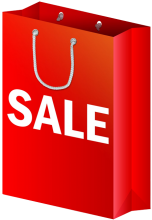 The 1/2 off sale of the Friends of Kaneohe Library will be for the entire month July.  All books, magazines, CDs, DVDs, comics, etc.  will be on sale for the whole month.  Bookstore is  in the basement of the library.  Kaneohe Public Library (45-829 Kamehameha Hwy). Hours are:
Sunday – 1- 4 pm
Tues – 1- 3 pm
Wed. – 10 am-3 pm and 6 – 7:45 pm
Friday – 1- 3pm
For more info, call the Library at 233-5676.
[gn_divider]
Saturday, July 14
Friends of the Library Kona (FOLK) Book Sale – FOLK host a book sale on the second Saturday of each month with a few exceptions.  F.O.L.K. Members receive 20% off Lanai Sales.  Proceeds from the sale will go to help fund Kona libraries.  The book sale will be held on the library's lanai. To volunteer email: booksales@folkhawaii.com. Kailua Kona Library Lanai (75-138 Hualalai Rd.); 9:00 A.M. to 1:00 P.M.  For more info, visit the FOLK website.
Oahu Beach Access discussion – Katherine Garner and Carol Kettner, co-authors of the brand new book Oahu Beach Access: A Guide to Oahu Beaches Through the Public Rights of Way will share their story of how they got the idea and researched information for the book. The presentation will also include unpublished photos of their adventure. A door prize drawing for an autographed book will be held.  The 45-minute program is suitable for all ages. Kapolei Public Library (1020 Manawai St.); 10:30 A.M. For more info, please call 693-7050.
Special Children's Storytime – Come to the book store every Saturday for a fun keiki story time reading.  This week they will be reading The Fantastic Flying Books of Mr. Morris Lessmore by William Joyce.  Join them in the reading of this modern masterpiece, showing that in today's world of books, eBooks and apps, it's really about celebrating the story, no matter how you tell it!  Barnes & Noble Ala Moana Center (1450 Ala Moana Blvd. Suite 1272); 11:00 A.M.  For more information, click here.
Self Improvement Workshop With Local Author Jasmyne Boswell – Join them for an experiential afternoon with Local Author Jasmyne Boswell, Transformation Coach and Author of What If the Problem's Not the Problem? Four Practices for Peace of Mind for a self-improvement workshop! For more info, call the store at 808-662-1300. Special Instructions: Experience how the title's provocative inquiry can bring you closer to your wise, true self. You'll learn how to access wisdom that creates new ways of thinking helping you to find peace in the middle of any storm.  Barnes & Noble Booksellers (325 Keawe #101, Lahaina); 1:00 P.M. to 3:00 P.M.  For more info, click here.
Theatre Theatre Maui: The Wizard of Oz – Please join them for a special performance by the talented children of Theatre Theatre Maui! They will be preforming a scene from their upcoming play The Wizard of Oz! They will be located in our Children's Department, so please stop by and check it out!  Barnes & Noble Booksellers (325 Keawe #101, Lahaina); 4:00 P.M.  For more info, click here.
Sunday, July 15
Kauai Children's Authors Guild Book Signings – Kauai Children's Authors Guild members, Mark Huff, Carol Peacock-Williams, Susan Dierker, Monika Mira and Wendy Lewis will be signing their books National Tropical Botanical Gardens in Poipu on their 'Ohana day.  National Tropical Botanical Gardens (4425 Lawai Road,  Koloa, HI); 9:00 A.M. to 12 Noon.  For more info, click here.
[gn_divider]
Remember, all events listed above may be subject to change. Please contact the venue beforehand if you plan on attending. We encourage you to click on the links that are included with the events in the time line above. More events can be found on our Hawaiʻi Book Blog Events Calendar. You can also keep up with events through us on Twitter by following @HawaiiBookBlog.
If you have an event you would like us to help promote, please leave us a comment here or e-mail me at aalba@hawaiibookblog.com. Mahalo and have a great weekend!