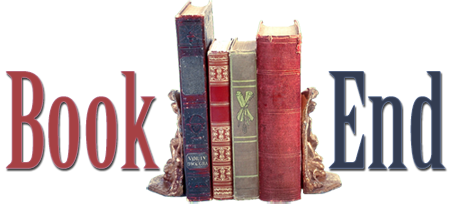 It's time…it's time…it's Book End Time! Welcome to this week's Book End, highlighting the week's literary and library events here in Hawaiʻi.
Support our local literary scene and our local libraries by attending these events.  Have a great weekend, everyone!
Garden Landscape Display (only until July 31)
Manoa Public Library (2716 Woodlawn Dr.) is currently featuring a display by Stephen Haus highlighting three gardens that he designed for the Lyon Arboretum. The gardens are presented from the early planning stages to the finished gardens. Also on display is Mr. Haus' book entitled Gardens of Hawaii that feature these gardens and other landscaping projects that he completed. Stephen Haus is one of the leading landscape architectural designers in Hawaii. The work will be on display until July 31st in the Library's foyer as well as inside the library. For more information, call 988-0459.
[gn_divider /]
Saturday, July 27
Anne Glover Tells String Stories! – Canadian storyteller Anne Glover will present wacky string stories combining elements of sign language, mind-bending string figures, uncanny sound effects, and charming characters. She has been enchanting audiences for years with her stories and string games. Some of her stories are old folktales, some come from events of her childhood, and others are woven on the spot. Suitable for all ages.  Hawaii State Library's Edna Allyn Room for Children (478 South King St.); 10:30 A.M. For more information, please call the Hawaii State Library at 586-3500. Glover will also perform at Kaimuki Public Library (1041 Koko Head Ave.); 4:00 P.M. For more info, call Kaimuki Library at 733-8422.
Healthy and Easy Vegetarian Cooking – 

Ori Ann Li, a former Mrs. Hawaii International who has found her niche as a vegetarian chef, will present a free cooking demonstration. 

Chef Li will show how to prepare several recipes featured in her cookbook Ori Ann Li's Vegan Paradise: 65 Unforgettable Recipes and offer free taste samples. The program will include a question-and-answer session, and an autograph session of her book which will be available for sale from the Friends of the Library Kapolei. This one-hour program that is suitable for all ages. Children must be accompanied by a parent or caregiver. Kapolei Public Library (1020 Manawai St.); 1:00 P.M. For more information, please call the Library during normal hours of operation at 693-7050.
Kristiana Kahakauwila book event – Come meet and talk story with Kristiana Kahakauwila whose recent book of short stories set in Hawaii, This is Paradise, published by HOGARTH, a Random House imprint, was recently released to great reviews. Joyce Carol Oates says of the book: "Vividly imagined, beautifully written, at times almost unbearably suspenseful…these are poignant stories of "paradise"—Hawai'i—with all that "paradise" entails of the transience of sensuous beauty." There will be a reading and discussion followed by a book signing. Barnes & Noble Ala Moana Center; 1:00 P.M. For more information, visit Barnes & Noble.
[gn_divider /]
Remember, all events listed above may be subject to change. Please contact the venue beforehand if you plan on attending. We encourage you to click on the links that are included with the events in the time line above. More events can be found on our Hawaiʻi Book Blog Events Calendar. You can also keep up with events through us on Twitter by following @HawaiiBookBlog.
If you have an event you would like us to help promote, please leave us a comment here or e-mail me at aalba@hawaiibookblog.com. Mahalo and have a great weekend!