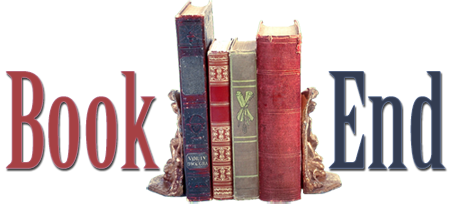 It's time…it's time…it's Book End Time! Welcome to this week's Book End, highlighting the week's literary and library events here in Hawaiʻi.
Support our local literary scene and our local libraries by attending these events.  Have a great weekend, everyone!
[gn_divider]
Friday, July 27
Local Author Norm Bezane, Voices of Maui – Please join the bookstore for a signing/discussion with Norm Bezane, local author of Voices of Maui, a non-fiction, contemporary title that highlights influential people on Maui. For more information, call the store at 808-662-1300.  Please be sure to stop by and say aloha!  Barnes & Noble Booksellers (325 Keawe #101); 4:00 P.M. to 6:00 P.M.  Source.
Saturday, July 28
Get Your Family Legal Affairs Organized – Attorney Scott Suzuki, J.D., M.P.H., will present a free informational program in the Meeting Room. Suzuki, volunteer community services attorney for the University of Hawaii at Manoa Elder Law Program, assists senior and disabled clients with a wide range of legal concerns including estate planning, guardianships, public benefits and elder abuse. In addition, Suzuki has worked as a gerontologist for more than a decade, including employment with the Scripps Gerontology Center, the Center on Aging of Southwestern Ohio, and the Hawaii Executive Office of Aging. Suzuki will discuss topics such as advanced healthcare directives, power of attorney, trusts, living wills, Medicare, and Medicaid. The program will include a question-and-answer session. Participants should come prepared with their questions about legal matters. This one-hour presentation is recommended for adults.  Aina Haina Public Library (5246 Kalanianaole Hwy); 10:30 A.M. For more information, please call the Library at 377-2456.
Teen Summer Reading Program Finale – Lucky drawing teen winners from various Oahu branch public libraries, will be honored and compete for a chance to win the grand prize of a Kindle Fire tablet and other fabulous "tech gadget" prizes at the 2012 Hawaii State Public Library System and Hawaii Pizza Hut Teen Summer Reading Program Finale. The one-hour event will be held at the Kahala Mall Center Court Stage. KCCN-FM100 radio personality Lina Girl will emcee the event. There will also be a special ukulele performance featuring Nick Acosta & Nelly Toyama-Baduria of Roy Sakuma Productions. Hawaii Pizza Hut has been a lead sponsor of the Teen Summer Reading Program for over 20 years. This public event is suitable for all ages. Kahala Mall Center Court Stage; 11:00 A.M. For more information, call 831-6878.
Special Children's Storytime – Come to the book store every Saturday for a fun keiki story time reading.  This week they will be reading A Story, A Story by Gail E. Hailey. Once, all the stories in the world belonged to Nyame, the Sky God and kept them in a box… and he caught three creatures trying to get them.  Barnes & Noble Ala Moana Center (1450 Ala Moana Blvd. Suite 1272); 11:00 A.M.  For more information, click here.
Don Ed Hardy T-shirt + book signing – The Honolulu Museum of Art has created a limited-edition T-shirt featuring Don Ed Hardy's design Stay Free, which is on sale at the museum's shop. The shirt is available in men's and women's sizes small to extra large. The price is $35.  On this day, the shop will hold a T-shirt and book signing with Hardy. Along with the limited-edition shirts, the artist will sign books from his publishing house Hardy Marks Publications: Bull's Eyes & Black Eyes: The Art of Michael Malone, Folk Art Tattoo Flash: Rosie, Sailor Jerry Treasure Chest, and Sailor Jerry American Tattoo.  Hardy created the original T-shirt artwork in 2011 for a special insert with the DVD of the documentary Ed Hardy: Tattoo the World. Stay Free is in the tradition of Ed Hardy's classic eagle tattoo images. Honolulu Museum of Art Shop; 11:00 A.M. to 2:00 P.M.  Source info.
[gn_divider]
Remember, all events listed above may be subject to change. Please contact the venue beforehand if you plan on attending. We encourage you to click on the links that are included with the events in the time line above. More events can be found on our Hawaiʻi Book Blog Events Calendar. You can also keep up with events through us on Twitter by following @HawaiiBookBlog.
If you have an event you would like us to help promote, please leave us a comment here or e-mail me at aalba@hawaiibookblog.com. Mahalo and have a great weekend!