It's time…it's time…it's Book End Time!  Welcome to this week's Book End, highlighting the weekend's literary and library events here in Hawaii.
Learn Hawaiian Every Day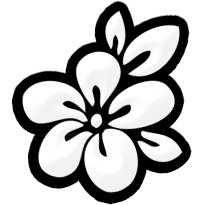 If you haven't done so already, I encourage you to follow our sister account on Twitter: 'Ōlelo of the Day.  @OlelooftheDay will provide followers with a new Hawaiian word every day along with an example in Hawaiian and translation in English.  Here's a brief sample from yesterday:
Hawaiian word of the day: ʻ#Ailea (#Gasoline).
Inā he kāne ke kumukūʻai a ka ʻ#ailea, e paʻi ana au iāia. (If #gas prices were a guy, I'd slap him.)
In the Footsteps of Isabella Bird: Adventures in Twin Time Travel
This is the last week to check out the Isabella Bird exhibit at the Hawaii State Library.   This exhibit features photographs by Kiyonori Kanasaka, a professor of geography at Kyoto University and a compilation of photographs by nineteenth-century world-traveler Isabella Bird.  The final day of the exhibit is April 2, 2011.  For more information, please call the library's Language, Literature & History Section at 586-3499.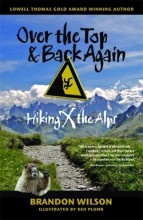 Over the Top & Back Again Finalist for 2010 Book of the Year Awards
Over the Top & Back Again: Hiking X the Alps, the latest travel adventure book by long-time Hawaii resident Brandon Wilson, has been named a finalist under the Travel Essays category in the 2010 Book of the Year Awards by ForeWord Reviews. It was selected from 1400 entries in 56 genres, representing more than 350 publishers.
We congratulate Brandon on his recent recognition and wish him the best of luck in the selection process.  You can purchase his book on-line or from your favorite bookseller.  For more information, a video and a preview, visit www.pilgrimstales.com.
Author Opposes 3rd Party Liability Legislation, "Will Stifle Hawaii Tourist Publications"
From the publisher:
Author S.P. Grogan of mystery Captain Cooked [read our review here] sent testimony to the Hawaii Legislature today in opposition to House Bill 548 HD that would impose civil liability on writers and publishers of travel guides if a reader "suffers an injury or dies" after engaging in an activity or trespassing to reach a site "depicted or described" in the publication. In addition, the bill also imposes on guidebooks and websites "a duty to warn" readers of any dangerous conditions that may be "typical" to an attraction or activity. If enacted, the legislation would apply to traditional print media like books and magazines as well as to websites and advertisements.
###
Now on to the events…
Friday, March 25
05:00pm – It's "Bring Your Own Craft" time again at Kalihi-Palama Public Library from 5pm – 10pm!  These sessions allow adults time and space to work on crafts, and opportunities to meet new people and share ideas. Participants must bring their own supplies, materials, tools, snack-to-share, dinner and beverages (no refrigerator or microwave oven will be available). Crafts include any arts and crafts such as paper, plastic, textile, or metal. Free table space will be provided for up to two persons per table. Four tables will have access to electrical outlets for using tools or equipment such as hot glue, heat guns, lamps, or sewing machines. No selling or solicitation will be allowed.  To reserve a table, sign up at the Information Desk or call the Library at 832-3466.
Saturday, March 26
10:00am – Hey kids! Guess what? Curious George is being curious at Barnes & Noble Lahaina (Maui).  Stop in — see in person what Curious George is up to. Curious George will be here during a very special storytime.  Bring your cameras and your smiles, and come and say hello!  More info here.
10:30am – "Vegetarian Food Made Simple": Come to Kapolei Public Library for a free vegetarian cooking demonstration by Trisha "Mama T" Gonsalves, a local vegetarian food expert with years of experience working with vegetarian food products. There will be free sampling and educational pamphlets available about the health and environmental benefits of a vegetarian diet.  Contact the library at 693-7050 for more info.
11:00am – Children's Storytime at Barnes & Noble Ala Moana.  They'll be reading A Pet for Petunia by Paul Schmid.  More info.
12:00pm – Used Book Sale at Makiki Community Library from 12pm – 4pm.  Proceeds will go to help this all-volunteer library stay afloat.  Donations are always welcome.  For more information about the library visit their official website here.
01:00pm – Author Event at Barnes & Noble Kahala Mall.  Jesse Greenleaf and Amie Fujiwara, two nationally recognized bartenders from Duke's in Waikiki, will be on hand to promote their new book The Cocktail Handbook: Cool Drinks from Hawaii's Hottest Bartenders [read our review here].  They'll be demonstrating cocktail techniques (minus the alcohol) and signing copies of their book.  More info here.
02:00pm – LEGO Racers Kids Event at various Borders book stores.  LEGO Racers is the ultimate LEGO experience for kids who love to build and play with cars. Join us for this interactive racing event! Space is limited.  Your local Borders may not be participating, call the store for more information.  Source
Sunday, March 27
10:00am – Book Group event at Barnes & Noble Kahala Mall.  Join in as B&N welcomes Tol Andune, the Hawai'i Tolkien Society. There will be a display and discussion of the weapons of Middle Earth from J.R.R. Tolkien's works.  More info here.
12:00pm – Used Book Sale at Makiki Community Library from 12pm – 4pm.  Proceeds will go to help this all-volunteer library stay afloat.  Donations are always welcome.  For more information about the library visit their official website here.
The Week After (March 28 – 31)
Sing Along with Uncle Wayne – "Uncle Wayne" Watkins will inspire children to get up and move with him as he strums his acoustic guitar and sings a variety of classic children's songs, as well as his original music. Watkins is an Early Childhood educator and children's advocate.  The Friends of Waipahu Public Library is sponsoring this 45-minute program. Tuesday, March 29, 10:30 a.m at Waipahu Public Library.
Local Kine Storytime – Join us every last Tuesday of the month for stories with local flavor! This month we'll be reading Adventures of Gary & Harry by Lisa Matsumoto.  More info here.  Tuesday, March 29, 11:00 a.m. at Barnes & Noble Kahala Mall.
Wayne Levin Art Lunch Lecture – Meet author and photographer Wayne Levin as he discusses his techniques and his new book AKULE.  Art Lunch Lecture at the HiSAM!  Tuesday, March 29, 12:00pm to 1:00pm at the Hawaii State Art Museum.
Takumi Yamazaki – This best-selling Japanese author will be coming to Hawaii to promote his newest title.  Yamazaki will be in the book store for a talk and question and answer session, and he will be available to sign his newest book Shift: 13 Exercises to Make You Who You Want to Be [Read our review here].  Tuesday March 29, 2011 5:00 PM at Barnes & Noble Ala Moana.
Remember, all events listed above may be subject to change.  Please contact the venue beforehand if you plan on attending.  We encourage you to click on the links that are included with the events in the timeline above.  More events can be found on our Hawaii Book Blog Events Calendar.  You can also keep up with events through us on Twitter by following @HawaiiBookBlog.
If you have an event you would like us to help promote, please leave us a comment here or e-mail me at aalba@hawaiibookblog[dot]com. Replace the [dot] with a '.' when you compose the message.  Mahalo and have a great weekend!