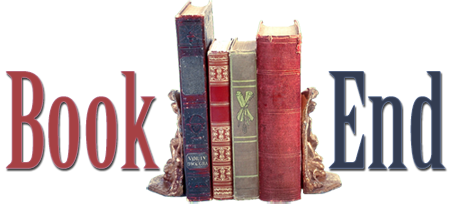 It's time…it's time…it's Book End Time! Welcome to this week's Book End, highlighting the week's literary and library events here in Hawaiʻi.
Support our local literary scene and our local libraries by attending these events.  Have a great weekend, everyone!
Book Fair
Barnes & Noble book fairs are usually held over a weekend to help benefit some form of organization. Here is this weekend's blurb: "We invite you to join us for a weekend bookfair in support of the Early Childhood Club." Typically, if you make a purchase at the bookstore, let them know you also want to support "Early Childhood Club" in order for a portion of your sale to go and benefit the group.
[gn_divider /]
Friday, March 8
The Park in Our Backyard w/ Jill Engledow– Maui residents: 

The Lahaina Restoration Foundation presents "Ha'ina Hou – Let the Story Be Told." 

Maui author Jill Engledow whose new book is called Haleakala: A History of the Maui Mountain, will discuss the history of Haleakala National Park and events surrounding its creation. A presentation including vintage photos from Engledow's book will also be included. Come down, meet the author, buy the book, and learn all about Haleakala. Baldwin Home Museum lawn (120 Dickenson St, Lahaina); 7:30 P.M. For further info, view this article.
Naked Girls Reading Honolulu: Taboo Island South of the Equator! – 

Journey to the sexiest island South of the Equator: Taboo Island. Pretty Peacock Productions presents Chicago's hit nude literary salon, NAKED GIRLS READING featuring local burlesque starlets, Lola Love, MissFortune, Madame X and a special guest, Miss Andy V— reading selections from some of their favorite books. This month 

the girls read aloud their favorite books about Hawaii, travel, tropical islands and more. This is an 18 and over event. 

Advance purchase of tickets is required. Tickets will NOT be available at the door. Seating is limited and only 75 tickets are available for sale. The ARTS at Marks Garage (1159 Nuuanu Ave.); 8:30 P.M. 

Find out more (and RSVP) on this event's Facebook page.
Saturday, March 9
Friends of the Library Kona (FOLK) Book Sale – Every second Saturday, the Friends of the Library, Kona hold a book sale. F.O.L.K. Members receive 20% off Lanai Sales.  Proceeds from the sale will go to help fund Kona libraries.  The book sale will be held on the library's lanai. To volunteer email: booksales@folkhawaii.com. Kailua Kona Library Lanai (75-138 Hualalai Rd.); 9:00 A.M. to 1:00 P.M. For more info, visit the FOLK website.
Celebrate Dr. Seuss (Costume Character Storytime) – Join the book store for a special Storytime as they celebrate beloved author Dr. Seuss! They will be reading Now You See Me... Hide and seek is a great game, so where is Sally hiding? Can't find Sally. Let's call for help! Here comes Cat in the Hat and his friend, Gecko! Gecko can share some tips on hiding. Now where is Sally? Held in the Children's Section. Barnes & Noble Kahala Mall (4211 Waialae Avenue); 11:00 A.M. For more info, click here.
2nd SATurday's Poetry Slam & Open Mic – Youth Speaks HI (as seen on HBO) presents…this month's installment of "2nd SATurday's Poetry Slam & Open Mic." Hosted by Kamalei Hee & Emceed by Samson Tafolo. $3 ADMISSION (the most affordable slam in town!) Doors and sign-up @ 2:30PM. Starts @ 3:00PM. All ages are welcome. For more information contact sterling@YouthSpeaksHawaii.org or (808)782-7868.
Sunday, March 10
Aloha Mozart Book Launch Celebration – Come on down to the bookstore and celebrate the launch of Aloha Mozart from author Waimea Williams. This is a new novel about a singer from Hawaii who goes from hotel entertainer to performing opera in Salzburg, Austria. There she finds a glamorous life on the international stage, but at what price? There will be a talk-story session with the author, light refreshments and Halau Mele performing Waikiki Hula. Members of Hawaii Opera Theatre will also be present. Native Books / Na Mea Hawaii (Ward Warehouse, 1050 Ala Moana Blvd.); 4:00 P.M. to 5:30 P.M. For more information, please call 596-8885.
[gn_divider /]
Remember, all events listed above may be subject to change. Please contact the venue beforehand if you plan on attending. We encourage you to click on the links that are included with the events in the time line above. More events can be found on our Hawaiʻi Book Blog Events Calendar. You can also keep up with events through us on Twitter by following @HawaiiBookBlog.
If you have an event you would like us to help promote, please leave us a comment here or e-mail me at aalba@hawaiibookblog.com. Mahalo and have a great weekend!