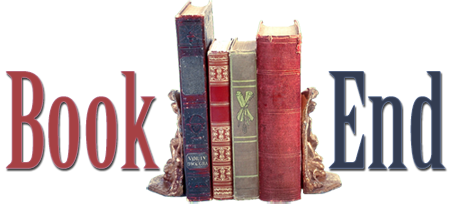 It's time…it's time…it's Book End Time! Welcome to this week's Book End, highlighting the week's literary and library events here in Hawaiʻi.
Support our local literary scene and our local libraries by attending these events.  Have a great weekend, everyone!
[gn_divider /]
Friday, May 10
Acupuncture and Your Health – 

Licensed acupuncturist Mei-Lin Maunakea will discuss how acupuncture and other treatment modalities used in Traditional Chinese Medicine (TCM) can help to improve your health. Research has shown that acupuncture can help to improve blood circulation, reduce inflammation, improve quality of sleep and increase energy level. 

The one-hour program is suitable for ages 12 and older and will include a question-and-answer session. Aina Haina Public Library (5246 Kalanianaole Highway); 1:30 P.M. For more information, phone: 377-2456.
Naked Girls Reading – 

Get a mouthful of what the culinary cuties of Naked Girls Reading Honolulu are serving up. The Honolulu reading salon will feature Lola Love and Chi Chi Roniz plus a special guest— serving sizzling platters of their favorite books about food and cooking. Hosted by Ella Flaunt. 

This month's theme: A Feast for the Passionate Palate- a BUFFet of savory stories from the kitchen. 

No photos are allowed. This is an 18 and over event. Advance purchase of tickets is highly recommended. Tickets will be sold at the door for this event for $30. Seating is limited and only 75 tickets are available for sale. The ARTS at Marks Garage (1159 Nuuanu Avenue); 8:00 P.M. 

Ticket Price: $15 (only 15 available!), $20 general admission, $30 at the door. 

Tickets Available For Purchase: http://feastonnakedgirlsreading.eventbrite.com
Saturday, May 11
Friends of the Library Kona (FOLK) Book Sale – Every second Saturday, the Friends of the Library, Kona hold a book sale. F.O.L.K. Members receive 20% off Lanai Sales.  Proceeds from the sale will go to help fund Kona libraries.  The book sale will be held on the library's lanai. To volunteer email: booksales@folkhawaii.com. Kailua Kona Library Lanai (75-138 Hualalai Rd.); 9:00 A.M. to 1:00 P.M. For more info, visit the FOLK website.
Friends of the Mililani Public Library Book Sale – Find great deals on gently used library books, CDs, DVDs and more. Sale will be held in front of the Library. Proceeds from the sale will help The Friends in their support of Mililani Public Library. Mililani Public Library (95-450 Makaimoimo St.); 9:00 A.M. to 3:00 P.M. For more info, call 627-7470.
2nd SATurday's Poetry Slam & Open Mic – Youth Speaks HI (as seen on HBO) presents…this month's installment of "2nd SATurday's Poetry Slam & Open Mic." Hosted by Kamalei Hee & Emceed by Samson Tafolo. $3 ADMISSION (the most affordable slam in town!) Doors and sign-up at 2:30PM, starts at 3:00PM. All ages are welcome. The ARTS at Marks Garage (1159 Nu'uanu Ave.); 2:30 P.M. For more information contact sterling@YouthSpeaksHawaii.org or (808)782-7868.
Introduction to the Dijeridu Workshop – Join Wes Hada (Forest) to learn the background and history of this fascinating Aboriginal Australian instrument, hear an Aboriginal story and dijeridu performance, see a demonstration on making a dijeridu, and even try playing the dijeridu yourself! Forest is Maui's foremost dijeridu performer and teacher, with over 17 years of experience teaching and performing all over Maui.  He learned to play from Australian Aboriginal dijeridu teacher, Yadaki.   Forest offers free dijeridu lessons to anyone interested in playing. This two-hour program is suitable for all ages. Makawao Public Library (1159 Makawao Ave.); 2:30 P.M. For more information, call 573-8785.
Author Talk/Signing: "Ancestry of Experience" – San Diego resident Leilani Holmes, author of "Ancestry of Experience: A Journey Into Hawaiian Ways of Knowing" will talk about her personal search, as well as discoveries of wider interest on Hawaiian identity and ancestry.  Light refreshments will be provided at the free presentation and books will be available for purchase.  Native Books/Na Mea Hawai'i, (Ward Warehouse); 4:00 P.M. For more information, call 956-8697.
Sunday, May 12
HAPPY MOTHER'S DAY!!
[gn_dividers /]
Remember, all events listed above may be subject to change. Please contact the venue beforehand if you plan on attending. We encourage you to click on the links that are included with the events in the time line above. More events can be found on our Hawaiʻi Book Blog Events Calendar. You can also keep up with events through us on Twitter by following @HawaiiBookBlog.
If you have an event you would like us to help promote, please leave us a comment here or e-mail me ataalba@hawaiibookblog.com. Mahalo and have a great weekend!