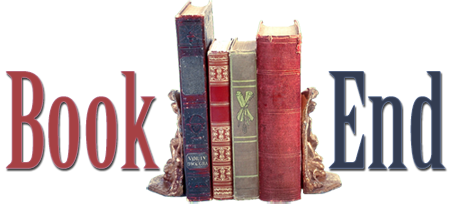 It's time…it's time…it's Book End Time! Welcome to this week's Book End, highlighting the week's literary and library events here in Hawaiʻi.
Support our local literary scene and our local libraries by attending these events.  Hope everyone has a great Memorial Day weekend!
All Public Libraries Closed
All Hawaii State Public Libraries will be closed from Saturday, May 26 thru Monday, May 28 in observation of Memorial Day.
Today, Friday May 25th, the following libraries will be open:  Aiea Public Library (telephone: 483-7333), Hawaii Kai Public Library (telephone: 397-5833), Liliha Public Library (telephone: 587-7577), and Makawao Public Library (telephone: 573-8785).
[gn_divider]
Saturday, May 26
Special Children's Storytime – Come to the book store every Saturday for a fun keiki story time reading.  This week they will be reading Scaredy Squirrel by Mélanie Watt.  Scaredy Squirrel never leaves his nut tree. What happens when Scaredy finds himself out of his tree? What is he going to do?  Barnes & Noble Ala Moana Center (1450 Ala Moana Blvd. Suite 1272); 11:00 A.M.  For more information, click here.
Maui Author Event: Wayne Moniz – Playwright/author, Wayne Moniz, will be reading and signing from his new book, Beyond the Reef: Stories of Maui in the World. He will also be reading from his last book titled Under Maui Skies and Other Stories.  Joining him will be the Keiki hula dancers from Halau Na Pua o Kapiolani under the direction of kumu hula, Kathy Holoaumoku Ralar,in the tradition of Puamana's Aunty Emma Farden Sharpe.His special guest will be the Hawaiian stylin' of Jes' Us featuring Maui's own James Presbitero.  Barnes & Noble Lahaina (325 Keawe #101); 2:00 P.M.  For more information, click here.
[gn_divider]
Remember, all events listed above may be subject to change. Please contact the venue beforehand if you plan on attending. We encourage you to click on the links that are included with the events in the time line above. More events can be found on our Hawaiʻi Book Blog Events Calendar. You can also keep up with events through us on Twitter by following @HawaiiBookBlog.
If you have an event you would like us to help promote, please leave us a comment here or e-mail me at aalba@hawaiibookblog.com. Mahalo and have a great weekend!