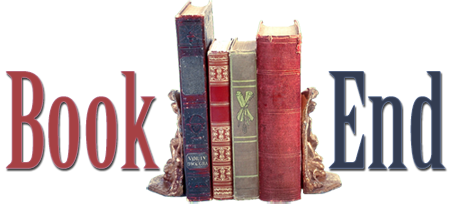 It's time…it's time…it's Book End Time! Welcome to this week's Book End, highlighting the week's literary and library events here in Hawaiʻi.
Support our local literary scene and our local libraries by attending these events.  Have a great weekend, everyone!
Anime Art Contest
Adolescents from grades 6 through 12 are invited to submit anime style artwork.  The first 100 entrants will receive a free Manga instructional booklet. The deadline for entries is December 31; winners announced on January 12, 2013. Winners will receive prizes such as Pigma Sensei Pens, Canson Manga Fanboy Pocket Novels, a set of Copic markers, Anime Debut Studio and Manga Studio software, a Bamboo Pen, Prismacolor sets, and Kawaii Kon merchandise. Winning artwork will be put on display at the Library. For an entry form, contest rules, and more information, visit the library or call 587-7577.
[gn_divider /]
Friday, November 23
"Pineapple Sam" Book Signing – Kauai Local Writer "Pineapple Sam" will be holding a book signing event on Friday, November 23rd. There will be lots of artist displays and food at the event. Pineapple Sam is the character that embodies the life and stories of Ismael Tabalno, who grew up on the shores of Kauai and later ventured outward in the world to embark on many fascinating adventures. Pineapple Sam loved to "talk story" as they say on the islands and decided to write his stories. Now many of his friends, family, and readers like you, can share in his adventures. Talk Story Bookstore (3785 Hanapepe Rd.). For more info: 808-335-6469 or 253-240-8300.
Caren Loebel-Fried Woodblock Print Signing – Volcano Art Center's woodblock print artist Caren Loebel-Fried signs books and prints including her most recent image, Ho'ailona, Hawaiian Monk Seal a hand-pulled, hand-colored limited edition block print created for Conservation Council for Hawai'i's annual wildlife poster. The artist will conduct a demonstration of her process and have both original and giclee images available for purchase.  Volcano Art Center Gallery, Hawai`i Volcanoes National Park; park entrance fees apply. Volcano Art Center Gallery (Hawai`i Volcanoes National Park, Volcano); 10:00 A.M. to 2:00 P.M. For more information call 808-967-7565.
Janet Spurr book signing – Come and meet Janet Spurr, the author of Beach Chair Diaries, for a special book signing event on Maui. Pick up your beach chair, and grab your funny bone. Get whisked away in this collection of seaside tales from Maui to Maine. Let these word waves wash over you as you laugh out loud and reflect on life in, on and around the water. Barnes and Noble, Lahaina; 4:00 P.M. to 8:00 P.M. For more info, click here.
Saturday, November 24
Tom Peek Book Signing – Daughters of Fire book signing with author Tom Peek.  Purchase a copy of the "gripping adventure tale of romance, intrigue, myth and murder set amid the cultural tensions of Hawaii for bookworms on your list. Find out more about the book on HBB's review here: Daughters of Fire (Book Review). Peek is on hand to personalize the books to you and yours.  Volcano Art Center Gallery, Hawai`i Volcanoes National Park; park entrance fees apply. Volcano Art Center Gallery (Hawai`i Volcanoes National Park); 11:00 A.M. to 2:00 P.M. For more information, call 808-967-7565.
Book Event: The Hawaiian Tattoo – Long out of print and newly revised and updated, The Hawaiian Tattoo, by P. F. "Ski" Kwiatkowski is the result of exhaustive research detailing the art of tattooing. The history, origins, techniques, terminology and significance of designs are explained. Come talk story and learn about this ancient Polynesian art form. Basically Books (160 Kamehameha Ave., Hilo); 2:00 P.M. to 4:00 P.M. For more info, visit basicallybooks.com.
Sunday, November 25
Book Celebration/Kanikapila: Hawaiian Music and Musicians – Come to Native Books for a very special Book Celebration and Kanikapila for the second edition of the classic book, Ka Mele Hawai'i a Me Ka Po'e Mele: Hawaiian Music and Musicians, edited by Dr. George S. Kanalele and revised and updated by John Berger. Berger will be on hand to discuss and sign books. Musicians TBA. Native Books/Na Mea Hawaii (Ward Warehouse); 12:30 P.M. to 2:00 P.M. For more info, please visit nativebookshawaii.com.
Revolution Books Fiction Book Club – Every 4th Sunday of the month at 1PM is the Revolution Books Fiction Club. They'll be reading and discussing great novels, both current and from the past. The basic criteria: artistically compelling books that shine a light on the way the world really is, and why, and maybe make us ponder a different way the world could be. They'll make sure to have iced tea and light refreshments. Bring brunch-like food to share if possible. ALL WELCOME! Revolution Books (2626 South King St.); 1:00 P.M. to 3:00 P.M. For more info, visit their website.
Furoshiki: An Eco-Friendly Craft Program – Got gifts to wrap? Go green this holiday season and learn the art of Furoshiki–Japanese style reusable gift wrapping. Eco-craft expert Evelyn Nakamura will conduct this one-hour program for adults. Supplies will be provided. Class size is limited and registration is required. Program is sponsored by the Library's local Friends chapter. For more information or to register, contact the hosting library. Pearl City Public Library (1138 Waimano Home Road); 2:00 P.M. For more info, call the Library at 453-6566.
[gn_divider /]
Remember, all events listed above may be subject to change. Please contact the venue beforehand if you plan on attending. We encourage you to click on the links that are included with the events in the time line above. More events can be found on our Hawaiʻi Book Blog Events Calendar. You can also keep up with events through us on Twitter by following @HawaiiBookBlog.
If you have an event you would like us to help promote, please leave us a comment here or e-mail me at aalba@hawaiibookblog.com. Mahalo and have a great weekend!