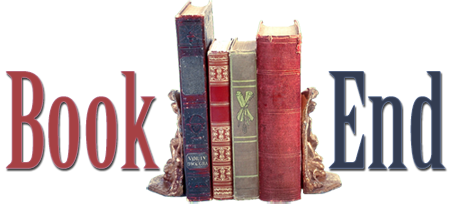 It's time…it's time…it's Book End Time! Welcome to this week's Book End, highlighting the week's literary and library events here in Hawaiʻi.
Support our local literary scene and our local libraries by attending these events.  Have a great weekend, everyone!
Allantown Display
Nonagenarian Allan Wallace personally crafted each piece of Allantown in building a miniature version of a busy little town in full holiday/winter mode. The scene will be on display at the Hawaii State Library's first floor reading room for the entirety of the month of December. The library is located at 478 South King Street. For more information, call 586-3500.
[gn_divider /]
Friday, November 30
Haleakala: A History of the Maui Mountain Event – Maui author Jill Engledow will celebrate the publication of her new book "Haleakala: A History of the Maui Mountain" with a short presentation on the history of Haleakala National Park. "Haleakala: A History of the Maui Mountain" contains more than 200 images– maps, vintage black-and-white and contemporary color photos. The book begins with the mountain's geological formation and moves through history to current issues concerning the park at the mountain's peak. "Haleakala: A History of the Maui Mountain" will be available for sale at the publication party in November and also through Amazon.com and at www.mauiislandpress.com. It also will be at various Maui retail outlets, including the Bailey House and Haleakala National Park. Its price is $29.95, plus shipping when ordered online.  The public is invited to the event which runs from 4 p.m. to 6 p.m. on Friday, November 30, at the Maui Historical Society's Bailey House Museum. Maui Historical Society's Bailey House Museum; 4:00 P.M. to 6:00 P.M. For more information, call Maui Island Press at 808-242-5459.
Saturday, December 1
Friends of the North Shore Library at Princeville Book Sale – It's time for the Quarterly Book Sale! 10,000 BOOKS plus hundreds of Audio CDs and DVDs! Hardcovers: 4 for $5.00. Paperbacks (and ALL children's and young adult books!): 3 for $2.00. And… EVERYTHING IS HALF PRICE FROM 2PM TO CLOSING! Sale starts at 9AM for Friends of the North Shore Library members. If you're not a current (2012) member, join the Friends for 2013 at the sale and get early entry to this sale and all four of next year's sales! Suggested annual donations ($15 individual, $25 family or $50 business) are fully tax deductible. Avoid the 10am crowd AND get the best selection! Princeville Public Library (4343 Emmalani Dr.); 10:00 A.M. to 4:00 P.M. For more info call 826-4310 or visit PrincevilleLibrary.com.
Spring Wind Quintet Holiday Concert – Chamber Music Hawaii's Spring Wind Quintet, recognized as one of the country's leading woodwin quintets, will perform music of the Holiday Season. This 45-minute concert is sponsored by the Friends of Hawaii Kai Public Library and is suitable for all ages. Hawaii Kai Public Library (249 Lunalilo Home Rd); 10:30 A.M. For more information, call 397-5833.
Christmas Ideas Demo Workshop – The University of Hawaii at Manoa's Cooperative Extension Service and the Oahu Association for Family and Community Education (FCE) will sponsor this one-hour demonstration workshop. Volunteers from the Oahu Association FCE Clubs will demonstrate how to make simple and economical gifts, decorations, and provide food ideas for the holiday season. Food samples for tasting will be offered. Aina Haina Public Library (5246 Kalanianaole Highway); 10:30 A.M. For more information, call 377-2456.
Nook Storytime with Author Kerry Germain – Join B&N as they feature the first local children's picture books available on NOOK by award-winning local author Kerry Germain. She will be reading her books including Surf's Up For Kimo and Kimo's Summer Vacation on the brand new NOOK HD+! Come and learn about the NOOK HD+ and listen to some great keiki storytelling. Barnes & Noble Kahala Mall (4211 Waialae Avenue); 11:00 A.M. For more info, click here.
"Comic Jam, Anyone?" – A Comic Jam is a social event of local artists who create collaborative cartoons, illustrations, and sketches while "talking story." It will be presented by Comic Jam Hawaii, a Facebook artists group. Participants of all drawing ability levels are welcome to attend. The drawings will be collected at the end of the program and scanned into the Facebook artists' group page. Paper and a limited amount of pencils and pens will be provided. Participants may bring their own preferred drawing utensils. This three-hour program is suitable for ages 5 and older; children must be accompanied by a parent or caregiver. Liliha Public Library (1515 Liliha Street); 1:00 P.M. to 4:00 P.M. For more information, call 587-7577.
I Gave My Heart to San Francisco Book Signing With Jesse Sapolu – Come on down to B&N in Ala Moana Shopping Center for a very special book signing event with former NFL player and 4-time San Francisco 49ers Super Bowl champion Jesse Sapolu. Enjoy a talk story with Jesse as he details the highlights and hardships of his remarkable playing career. Come meet and hear about Jesse's triumphs on the field despite having a dangerous health condition. This is a great opportunity for sports fans both young and old to come and meet a local sports hero, learn about his book, and have him sign it for you. Barnes & Noble Ala Moana Center (1450 Ala Moana Blvd.); 1:00 P.M. For more information, click here.
Author Event with Gina Franchini: Island Naturals Cookbook – Come to the bookstore for a fun event with local author Gina Franchini! Are you a fan of the hot bar at Island Naturals? Now you can make many of your favorite dishes at home! Island Naturals Cookbook offers over 100 recipes from your favorite natural foods store, including the signature lasagna and carrot cake, and everything in between. You will find a wide range of culinary influences including Hawaiian specialties, Asian cuisine and Mexican favorites. There are dozens of scrumptious recipes to satisfy every palate and food philosophy, including vegetarian and vegan options, raw foods, gluten–free cuisine, meat and fish dishes, desserts and more. The clear, concise recipes make every dish a success. The wholesome ingredients ensure a healthy diet. You will find yourself inspired in the kitchen! Gina Franchini is a long time resident of the Big Island and an equally long time shopper and diner at Island Naturals Markets. She enjoys making and eating delicious and nutritious food—especially when shared with family and friends. She also gets great satisfaction from crafting, raising chickens, scuba diving, and her young adult daughters. Island Naturals Cookbook is her first publication. Basically
Books (160 Kamehameha Ave., Hilo); 1:00 P.M. For more information, visit basicallybooks.com.
The Dead Season book signing w/ Anthony Pignataro – The Dead Season is the sequel to Anthony Pignataro's first novel Small Island (read our review of that here), which concerns a Maui bartender who has a habit of mixing it up with organized crime, mysterious women and crooked cops. Both novels are published by Event Horizon Press. Barnes and Noble (325 Keawe St., Lahaina); 5:00 P.M. to 7:00 P.M. For more info on the event, call the store at 808-662-1300.
Sunday, December 2
Reading for Big Island Memories – After nearly two years of hard work, the East Hawaii Cultural Council has released Aloha Aina: Big Island Memories, a 288-page collection of stories, essays and poems authored by nearly 80 kupuna recalling their memories of life on the Big Island during the past century. Copies may be purchased, $25 for the black-and-white edition and $45 for the color edition. Proceeds from this book will support the arts and culture of East Hawaii Cultural Center. There will be readings of selected stories by Jackie Pualani Johnson and Randal McEndree. Light refreshments and homemade snacks will be available while enjoying the reception. Hotel Honokaa (45-3480 Mamane Street); 1:30 P.M. to 3:30 P.M. For more info, view this Hawaii-Tribune Herald article.
[gn_divider /]
Remember, all events listed above may be subject to change. Please contact the venue beforehand if you plan on attending. We encourage you to click on the links that are included with the events in the time line above. More events can be found on our Hawaiʻi Book Blog Events Calendar. You can also keep up with events through us on Twitter by following @HawaiiBookBlog.
If you have an event you would like us to help promote, please leave us a comment here or e-mail me at aalba@hawaiibookblog.com. Mahalo and have a great weekend!