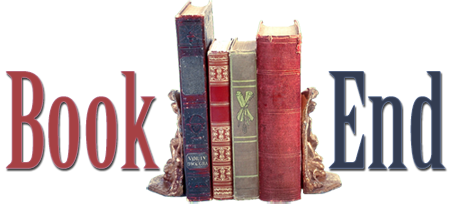 It's time…it's time…it's Book End Time! Welcome to this week's Book End, highlighting the week's literary and library events here in Hawaiʻi.
Support our local literary scene and our local libraries by attending these events.  Have a great weekend, everyone!
[gn_divider /]
Friday, October 26
Poetry for Caregivers – The Hawai'i County Office of Aging presents Poetry for Caregivers for Family Caregivers of Older Adults. Guest Speaker is local author  Frances Kakugawa. The event topics include Caregiving Through Poetry, Easing the Burden of Alzheimer's Disease and Accessing Community Resources. Registration is FREE and includes light refreshments. Kona Regency at Hualalai (75-181 Hualalai Road); 10:00 A.M. to 12 Noon. Please contact Debbie Wills at 323-4391 for information.
Eth-Noh-Tec – Eth-Noh-Tec is a kinetic story theater company based in San Francisco, weaving together distinctive cultural elements of the East and West to create new possibilities. Master storytellers Nancy Wang and Robert Kikuchi Yngojo will bridge eastern and western world cultures together by sharing both modern and traditional folktales from Asia. Their engaging style of performance transports the audience across the world to locations like the shores of Japan, the rice fields of Vietnam, and the villages of Tibet. The duo has been together telling stories for 30 years, producing several storytelling and music events in the Bay Area. Eth-Noh-Tec has won numerous awards and has had the honor of performing at the Kennedy Center and during inauguration celebrations for both President Bill Clinton and President Barack Obama. Recommended for ages 6 and older. Kapolei Public Library (1020 Manawai Street); 10:30 A.M. For more info, please call 693-7050. Also at McCully-Moiliili Public Library (2211 South King Street); 3:00 P.M. For more info, please call 973-1099.
ʻUkulele Music – Sponsored by FOLK, this program features the Kealakehe School Chorus and Ukulele Ensemble led by Gloria Juan-Tapaatoutai and is free to the public. This talented group has done numerous performances here and abroad most recently having toured Los Angeles performing at Disneyland and Crystal Cathedral. Kailua-Kona Public Library (75-138 Hualalai Road); 2:00 P.M. to 4:00 P.M. For more info call 327-4327.
Local Author Signing (Maui): John Briley – Author John Briley will be signing/discussing his local fiction title, Seafoam Wavefollower and the Mysterious Ghost, about a young whale forced to rely on the ghost of a mysterious Hawaiian boy to help him find his way back to his family. Barnes & Noble Lahaina (325 Keawe #101, Lahaina); 4:00 P.M. For more info click here.
Eat the Street Book Sale – The Friends of the Library of Hawaii will be at the next ETS event. The event is next to the FLH warehouse. Find their pop-up booth in the middle. Get ono grindz and cheap books. Categories: Of course COOKBOOKS, Holiday (Halloween, Thanksgiving, and Christmas), Hobbies, Mysteries, Fiction, maybe some Latin and El dia los muertos books. 555 South Street; 4:00 P.M. through 7-8:00 P.M. (or whenever there is too little light for book buying). For more info visit friendsofthelibraryofhawaii.org.
Hawaiian Music & Musicians book signing (Raiatea Helm concert) – At the Raiatea Helm Concert will be a special book signing with "Hawaiian Music & Musicians" editor John Berger. Berger carried on the legacy begun by Dr. George S. Kanahele in creating the de facto encyclopedic guide to Hawaiian music. Here's the opportunity to talk story with John Berger, pick up a copy of the book and get it signed! Hawaii Theatre (1130 Bethel St.); 7:00 P.M. to 10:00 P.M. For more info, visit hawaiianmusicandmusicians.com.
Saturday, October 27
Maui Friends of the Library Used Book Sale – Maui Friends of the Library will be having a used book sale. Please stop by and check out our selection of fiction, non-fiction and oversize books. All proceeds help support all of the libraries in Maui County. Membership applications will also be available. In celebration of our centenial, at 1:00PM a birthday cake, donated by Whole Foods Market, will be cut and served to shoppers. In front of the Whole Foods Market at the Maui Mall in Kahului; 9:00AM – 3:00PM. For more info call 871 6563.
Jon J. Murakami book event – Local illustrator Jon J. Murakami (of the Gecko Board Book series) will be doing an impromptu autograph signing for his latest board book If You Were A Superhero in Hawaii (read our review here) this Saturday. For more information, please call 808-988-0010. Jon will be signing mostly the children board books (great stocking stuffers) but may be doing a reading and doing some quick drawings for customers. Baby Awearness (Manoa Marketplace, 2752 Woodlawn Drive #5-209); 10:00 A.M. to 12 Noon. 
Huliau – Huliau is a contemporary Hawaiian dance company, showcasing hula at its highest art form. Artistic Director and Kumu Hula (Dance Master) Michael Pili Pang brings to the stage Hawaiian rituals, myths, and legends with a contemporary flair, to tell the stories of Hawai'i and its rich culture. Mr. Pang and his company have been a leader in Hawaiian dance theatre presentations throughout the United States, Canada, Taiwan, and Korea for the past decade. This 45-minute program is suitable for ages 5 and older.  Aina Haina Public Library (5246 Kalanianaole Highway); 10:30 A.M. For more info, call 377-2456.  Also being held at Hawaii Kai Public Library (249 Lunalilo Home Rd.); 2:00 P.M. For more info on that event, call 397-5833.
Monstrously Fun Halloween Storytime – Come to the book store for a fun keiki story time reading. Join them this week for monstrous Halloween fun. Activities will include a special Storytime and costume parade. They'll also be reading The Monster's Monster by Patrick McDonnell. Barnes & Noble Kahala Mall (4211 Waialae Avenue); 11:00 A.M. For more information, click here.
Book Launch/Celebration: A Shark Is Going Inland Is My Chief – Come to Native Books to celebrate the book launch of A Shark Is Going Inland Is My Chief: The Island Civilization of Ancient Hawaii by Patrick Kirch. This is an accessible history tracing some big themes—initial migrations and discovery of Hawaii, development of unique cultural patterns, and the rise of a society rivaling other early civilizations around the world. Native Books/Na Mea Hawaii (Ward Warehouse); 2:00 P.M. to 4:00 P.M. For more info, visit Native Books' website.
Sunday, October 28
Friends of Pearl City Library Book Sale – The Friends of Pearl City Library will be holding a book sale at the library in the Meeting Room. Members may enter from 9:00 am that morning. All proceeds benefit the Pearl City Public Library and its programs. Pearl City Public Library (1138 Waimano Home Rd.); 10:00 A.M. to 3:00 P.M. For more information, call 453-6566 during library hours.
Marvel's The Avengers Movie Matinee and Meet Superheroes – See "The Avengers" movie starring Robert Downey, Jr. (Iron Man); Chris Evans (Captain America), Mark Ruffalo (The Hulk), Chris Hemsworth (Thor), and Scarlet Johansson (Black Widow).  This epic, action-packed blockbuster about a team of superheroes who battle an unexpected enemy to save the world from the brink of disaster is rated PG-13, and suitable for ages 12 and older.  Enjoy free popcorn, while supplies last. Superheroes from the Costumer's Guild of Hawaii are scheduled to make an appearance at 1:30 p.m.  Bring your cameras to take photos with your favorite superheroes!  Kaneohe Public Library (45-829 Kamehameha Highway); 1:30 P.M. For more information, please call the Library at 233-5676.
Tom Peek's Book Debut "Daughters of Fire" – Join Volcano's resident writing expert, Tom Peek, in celebrating his debut novel Daughters of Fire. A gripping adventure tale of romance, intrigue, myth, and murder set amid the cultural tensions of Hawaii. Tom Peek has written for over thirty years, both professionally and as a potent way to process and guide the personal experiences of his life. From the backwaters of the Mississippi River to receiving his Master's degree from the University of Minnesota then exploring the South Seas as a hitchhiker, he made Hawaii Island his home where he has now lived for over twenty years. Volcano Art Center, Niaulani Campus (19-4074 Old Volcano Road); 2:00 P.M. to 4:00 P.M. Call for more information, 967-8222.
Book Launch/Celebration: Ho'olaule'a – Come to Native Books to celebrate the book launch and celebration of a new book, Ho'olaule'a. This book from the Pacific Writers' Connection is Celebrating Ten Years of Pacific Writing. This small volume features stories and poetry associated with their first ten years from writers throughout the Hawaiian Islands and including the Pacific Rim. Native Books/Na Mea Hawaii (Ward Warehouse); 2:00 P.M. to 4:00 P.M. For more info, visit Native Books' website.
[gn_divider /]
Remember, all events listed above may be subject to change. Please contact the venue beforehand if you plan on attending. We encourage you to click on the links that are included with the events in the time line above. More events can be found on our Hawaiʻi Book Blog Events Calendar. You can also keep up with events through us on Twitter by following @HawaiiBookBlog.
If you have an event you would like us to help promote, please leave us a comment here or e-mail me at aalba@hawaiibookblog.com. Mahalo and have a great weekend!