posted by A.Alba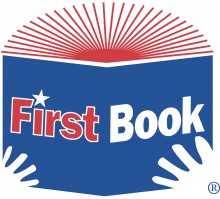 The big news this week is that Hawaii is #1 in the vote to win 50,000 books from First Book's "What Book Got You Hooked?" campaign.  When we first tweeted about this in August, Hawaii was #46.  Then, last week when we wrote this post, Hawaii was at #6.  Thanks to everybody who has contributed in spreading the word about this great cause and making Hawaii #1.  Voting ends on September 30, so please keep voting!
For those of you reading this in Hawaii, I ask that you follow @FirstBookOahu on Twitter or become a fan on First Book-Oahu's Facebook page.  Hopefully, when First Book-Oahu has another fundraiser or campaign, everyone will be aware to help spread the word again.
That's not the only way you can help Hawaii and literacy.  If you've been keeping up with the news, our libraries are in financial trouble.  Please donate to both the Hawaii State Public Library system as well as Friends of the Library of Hawaii.  The Friends of the Library of Hawaii  have a great website set up where you can track the progress of donations.  They are still at 1%, so please spread the word about this as well.  All it takes is at least $3 from you and everyone you know.
What are you doing for the weekend?  On Saturday, HBB will attempt to visit one or two more Hawaii public libraries as a continuation of our Hawaii Public Library Challenge tour.  We already visited Kahuku Library this week and had a great time participating in one of their programs.
If you have some free time, check out these book-related events over the weekend:
Saturday, 9/19:
Sunday, 9/20:
11am – Book signing for The Surfer Spirit by Cynthia Derosier.  At the Target store in Kapolei.  Source
If you know of any other events that people might enjoy, this weekend or in the future, please leave us a comment or drop me an e-mail at aalba@hawaiibookblog[dot]com.