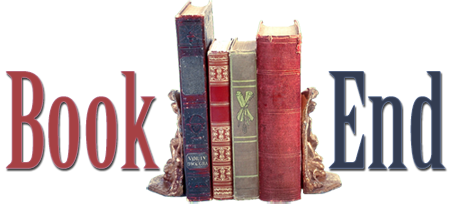 It's time…it's time…it's Book End Time! Welcome to this week's Book End, highlighting the week's literary and library events here in Hawaiʻi.
Support our local literary scene and our local libraries by attending these events.  Have a great weekend, everyone!
[gn_divider /]
Saturday, September 22
Writing Family History and Personal Memoir – Volcano's resident writing expert Tom Peek has a secret to share… about the story of your life. Join Peek in this unique workshop for a journey through your past to ensure your true life tale is preserved for the future. Learn trusted techniques to help overcome barriers that cause writer's block, self-censorship and a lack of depth when you want to get personal. Workshop topics will cover writing with emotional power, bringing back the past with photographs and memorabilia, and revealing the truths, lies and myths that have shaped your story. No previous writing experience needed, open to all levels. Workshop cost is $85 or $76.50 for VAC members. Space is limited and advanced registration is recommended. Volcano Art Center Niaulani Campus (19-4074 Old Volcano Road, Volcano Village); 9:00 A.M. to 5:00 P.M. For more information, visit www.volcanoartcenter.org or contact VAC's Program Coordinator Julie Callahan at (808) 967-8222 or julie@volcanoartcenter.org.
Mini Con: Celebrating comic books and drawing – Come meet local artists, learn techniques from the art demonstrations, participate in the art review, watch some animation, and win prizes! This year will feature US, Hawaii Reads (aka Hawaii Book Blog), Audra Ann Furuichi of nemu*nemu, Jon J. Murakami of Gordon Rider fame, Kevin Sano, and members from the Pen & Ink Works group. The Library will show a variety of animation and give away free bookmarks. Cosplay is encouraged; dress up and receive a free special prize. Mini Con is suitable for ages 9 and older. McCully-Moiliili Public Library (2211 South King Street); 10:00 A.M. to 2:00 P.M. For more information, please call the Library at 973-1099 and/or read our post about it here.
Issues In Your Tissues – Maui author Denise LaBarre, who is also a lecturer and licensed massage therapist, will share information about her book Issues in Your Tissues which suggests how individuals can improve the quality of their life by using breathing techniques, intuitive listening, and exercises to help integrate and realign the physical, emotional and mental parts of the body. LaBarre will also discuss how emotion is a key factor of pain, illness, and disease, and what can be done to alleviate these symptoms.  This one-hour program is suitable for ages 7 and older. Makawao Public Library (1159 Makawao Avenue); 3:00 P.M. For more information, call 573-8785.
Sunday, September 23
An American Girl in the Hawaiian Islands Author Talk – Sandra Bonura will give a talk on the surprising discovery of Carrie Prudence Winter's correspondence and photos and share additional insight into the lives of the students and teachers at Kawaiaha'o Female Seminary during the turbulent years of the overthrow. Light refreshments will be served. A limited number of books airflown for this event will be available. Native Books/Na Mea Hawai'i (Ward Warehouse); 3:00 P.M. to 5:00 P.M.

Feng Shui the Easy Way! – Join Alice Inoue (life guide and award-winning author), for an enlightening afternoon, during which she will simplify feng shui and show you how to easily make changes to create a new energy in your environment. In just a few hours, you will learn enough to make  powerful and immediate changes to your environment. Register online: $30 per person, $50 per couple. $35/$60 at the door. Note: Each person will receive his or her choice of one of three of Alice's feng shui instructional DVD's to take home. Macy's Ala Moana Center Special Events Room; 3:00 P.M. to 5:30 P.M. For tickets and information go to: www.aliceinspired.com.
Bonus: Monday, September 24
Wine & Words: Waiting Fo' Da Big Fish; Celebrating Bamboo Ridge #100 – Kumu Kahua Theatre presents, as part of its Dark Night Series: The Bamboo Ridge Press fundraiser Wine & Words: Waiting fo da Big Fish – Celebrating BAMBOO RIDGE Issue #100. Pupu reception starts at 7:30pm, followed by the readings at 8pm featuring Editors' Choice Award winners – Donald Carreira Ching, Christine Kirk-Kuwaye, Christina Low, Elmer Omar Pizo, Joe Tsujimoto. Also – open mic with other BR #100 authors. Cost is $25.00. $3.00 parking available in Harbor Court building. Kumu Kahua Theatre (46 Merchant Street); 7:30 P.M. to 9:30 P.M. Reservations highly recommended, seating will be very limited: call 626.1481 or e-mail brinfo@bambooridge.com
[gn_divider /]
Remember, all events listed above may be subject to change. Please contact the venue beforehand if you plan on attending. We encourage you to click on the links that are included with the events in the time line above. More events can be found on our Hawaiʻi Book Blog Events Calendar. You can also keep up with events through us on Twitter by following @HawaiiBookBlog.
If you have an event you would like us to help promote, please leave us a comment here or e-mail me at aalba@hawaiibookblog.com. Mahalo and have a great weekend!