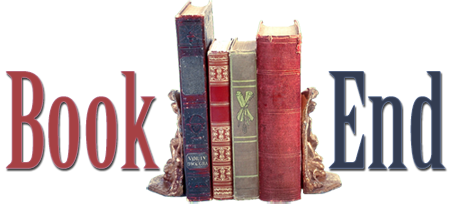 It's time…it's time…it's Book End Time! Welcome to this week's Book End, highlighting the week's literary and library events here in Hawaiʻi.
Support our local literary scene and our local libraries by attending these events.  Have a great weekend, everyone!
[gn_divider /]
Saturday, September 28
Hispanic Heritage Month Storytime – 

The Library invites children to celebrate Hispanic Heritage Month with Saturday craft and storytime activities. 

This week's storytime theme: Cuba 

Craft activity: Rumba Shakers (sign-up is required; limited to only 15 children) 

This two-hour program is suitable for ages 3 and older. Children must be accompanied by a parent or caregiver. Hilo Public Library (300 Waianuenue Ave.); 10:00 A.M. to 12 Noon. For more information, call 933-8888.
Children's Storytime – Join the book store for a special Storytime as they will be reading The Gingerbread Man Loose on the Fire Truck. Guess who gets to go on a field trip to the firehouse? But when he falls out of his classmate's pocket, Spot, the Dalmation, comes sniffing around. Luckily the Gingerbread Man is one smart cookie. How does he get away from the hungry dog? Held in the Children's Section. Barnes & Noble Ala Moana (1450 Ala Moana Blvd. STE 1272); 11:00 A.M. For more info, click here.
Trying to See the Trees: A Talk and a Poetry Reading – Joseph Stanton is the author of four books of poetry and has published more than 300 poems in such literary magazines as Poetry, Poetry East, Harvard Review, New York Quarterly, and Bamboo Ridge. He will read a selection of his poems from his Hawaii collection, A Field Guide to the Wildlife of Suburban Oahu, but most of the poetry subjects addressed in his presentation will be the choice of the audience. He will advocate for the art of poetry and will be hoping to persuade the audience that poetry is the primary literary art. This one-hour program is suitable for ages 12 and older. Hawaii State Library – First Floor Reading Room (478 S. King St.); 2:00 P.M. For more info, call 586-3500.
Sunday, September 29
The Friends of Pearl City Library Booksale

 – The Friends of Pearl City Library will hold their fall booksale on Sunday, September 29  in the meeting room. Most books priced under $2.00. Children's books $1.00 or less. Large selection of DVDs, CDs, and record albums – prices vary. All proceeds benefit the Pearl City Public Library and its programs. 

The Pearl City Public Library (1138 Waimano Home Road); 10:00 A.M. to 3:00 P.M. 

For more information, call 453-6566 during library hours.
[gn_divider /]
Remember, all events listed above may be subject to change. Please contact the venue beforehand if you plan on attending. We encourage you to click on the links that are included with the events in the time line above. More events can be found on our Hawaiʻi Book Blog Events Calendar. You can also keep up with events through us on Twitter by following @HawaiiBookBlog.
If you have an event you would like us to help promote, please leave us a comment here or e-mail me at aalba@hawaiibookblog.com. Mahalo and have a great weekend!