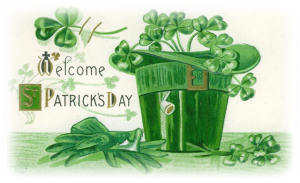 Happy St. Patrick's Day to all of our readers of Irish descent, and everybody else in the world who celebrates this fine feasting day.  At least, that's what I would have said if I actually wrote this review when I originally intended.  Unfortunately, after that first bottle of Guinness right after work…I reserved myself to enjoy the rest of the evening and set to writing this review the following day.  And, as tradition has it, I was able to push that bottle (or two) excuse a few more days until here I am a week later—and now two weeks later—scrambling to get something accomplished!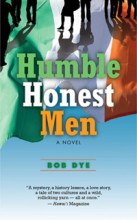 In honor of St. Patrick's Day this month I thought it would be fun to read a book from Hawaii that had something to do with the Irish or Ireland.  Luckily, such a novel exists in the form of Humble Honest Men by Bob Dye.  Sadly, Bob Dye passed away only last month, leaving behind this, his first and only novel—although he has written many history articles for Honolulu magazine as well as the non-fiction Merchant Prince of the Sandalwood Mountains:  Afong and the Chinese in Hawaii.  The Star-Bulletin has a nice, brief piece about his life and passing here:  "Political aide chronicled isle history".
Humble Honest Men is a darkly humorous mystery set against the backdrop of a small Irish town struggling with its history and identity.  Kapala Dolan, the main protagonist, is a hapa-haole man from Hawaii of Hawaiian-Irish descent who is proud of his Hawaiian heritage yet seeks to resolve the mysteries behind his own haole heritage.  He attempts to do so by reconciling with his estranged Irish mother and seeking a possible ambassadorship to Ireland.  Through an appointment by the mayor of Honolulu, Dolan is chosen to head a delegation in the Irish town of Kinsale in order to drum up a means to excite tourist aspirations for the wreck of the HMS Lusitania—much in the same way the USS Arizona is both dutifully honored and appropriated for tourist consumption in Hawaii.  Bringing his spiritual wife Lani along for the ride, Kapala is thrust into the middle of this quaint Irish community's inner turmoil between its ancient Celtic beliefs and modern Irish culture with hair-raising results.
This is an interesting piece of literature, especially when cast among the group of books and novels to come out of Hawaii.  The book is primarily set in Ireland and once the obvious contrasts are explained there is little to no connection to "Hawaii" aside from a few chucklesome nicknames like "Five-Oh" and a few offhanded remarks.  Yet, through Dye's writing I still felt a strong kinship with Hawaiiana literature.  Early on in the book they lay out for the reader a number of comparisons between Ireland and Hawaii:  They're both islands; both have native cultures and languages that were displaced by English-speaking imperialists; strong nativist and independence movements are referenced for both; and both places (Kinsale) and (Honolulu) hosted a similar seafaring accident—the RMS Lusitania and USS Arizona respectively.  It's this last connection that drives the basic plot of the book, although once everyone gets settled and the wily cast of characters are introduced, it seemed for me that all hell broke loose.
A lot of conflict exists, both on the surface and underneath.  Not only does it exist between the characters and their seemingly multi-faceted motives, but between ideals such as pagan religion and Christianity, generational gaps, chauvinism and feminism, and the political handling of Ireland's history and culture, just to name a few.  Where Dye seems to excel the most, and where a lot of the character development and humor comes from, is his flair for dialogue.  Having lived in both Ireland and Hawaii, Dye provides an interesting perspective on language, liberally sprinkling a plethora of Irish and Celtic words and phrases into the speech of his Irish townspeople which helps to liven up their thoughts and provides for them a specific voice that tells you where they come from and what they believe.  It is here, where I felt the book bears greatest kinship with Hawaii—how language can be the most important link between a modernized culture and its historic past, and how its forged and used helps to define who we are.  Sometimes I laugh a bit to myself when I read about reviewers on the mainland having trouble pronouncing Hawaiian words—but now I bite my tongue.  Using these "exotic" words and phrases truly empower and authenticate the characters in this book, much like they do in Hawaii's literature.  In this, I was most impressed with Humble Honest Men.
While I did have some trouble following character motivations and a few of the smaller plot lines which broke off from the main story, overall I found Humble Honest Men to be a fun read (it kept me up a few late nights); one that got me to think about how different societies compare and contrast with ours and and how important it is to write books like these which both link Hawaii to the world around us and set it aside as a unique piece in the worldwide cultural puzzle.
Humble Honest Men
By Bob Dye
Watermark Publishing, 2009
264 pages
Title image courtesy Vintage Holiday Crafts