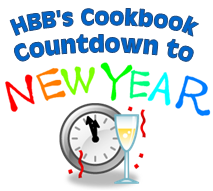 I've got a really bad case of "holiday brain" at the moment. No matter how old I get, I am always excited for Christmas… and aside from thoughts of baking yummy cookies, playing games with the family and watching cheesy movies on the Hallmark channel, there's not too much more on my candy cane overdosed mind.
Instead of a new cookbook this week I thought it might be nice to re-visit some of the past cookbook reviews we've done on Hawaii Book Blog that weren't a part of our Cookbook Countdown.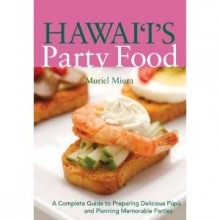 Hawaii's Party Food by Muriel Miura is an awesome collection of pupus perfect for any party, especially a local New Year's bash.  And since this is the last year we're allowed to have consumer fireworks, keep the crowd moving with these easy to make and easy to eat  foods.
[
Hawaii's Party Food book review
]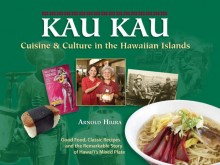 Kau Kau: Cuisine & Culture in the Hawaiian Islands  by Arnold Hiura doesn't just give you recipes for local favorites, it will provide history and pictures for how they became so important. Fantastic book.
[
Kau Kau book review
]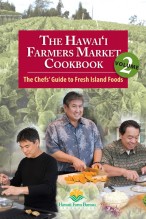 The Hawaii Farmer's Market Cookbook 2 is the second collaboration of local chefs using locally grown, fresh ingredients to create tasty dishes for any occasion. Lots of variety makes this book a good choice for the kitchen and handy for the holidays.
[
Farmer's Market Cookbook 2 book review
]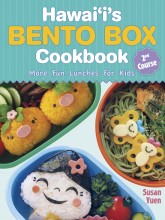 Hawaii's Bento Box Cookbook 2nd Course by Susan Yuen is more than just a how-to on creating kawaii lunches for your kids. Susan has creative recipes included for snack and finger-friendly foods perfect for parties!
[
Hawaii's Bento Box Cookbook 2nd Course book review
]
Well, that's about all I've got in me folks.  Have a wonderful holiday weekend!  Next week we wrap up our countdown, yay! Don't foget to keep an eye out for giveaways.  😉