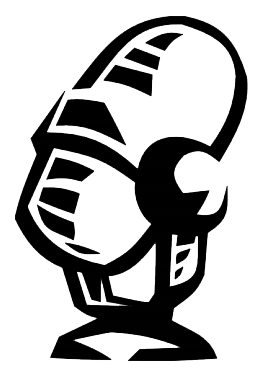 Tired of being shushed when talking to your friend in the library?  Well, don't talk now, because other people will be speaking for you—and it will be something worth listening to.
Out Loud in the Library is coming to Windward Community College Library on Thursday, September 22 starting at 6:00 p.m. Out Loud in the Library is an event that showcases the literary talents of Windward Community College students and faculty, faculty from the University of Hawaiʻi system, and writers in the greater community.
Starting at 6:00 p.m., come into the library for refreshments, pre-reading entertainment, and a chance to mingle with the writers.  The reading will begin promptly at 6:30 p.m.  Here is the talent that will be on display that night:
Lance Uyeda is a fiction writer who teaches writing and literature at Windward Community College.  He will share an excerpt from a novel he is working on.
Gail Harada is a poet who teaches writing and literature at Kapiolani Community College and is a frequent contributor to Bamboo Ridge.  She will be sharing her poetry with you.
Paul S. Nelson is a resident of the North Shore, has taught at Punahou and various institutions across the U.S., including Colgate University, Goddard College, and Ohio University. His five books include the AWP Winner Days Off and the University of Alabama Press Series selection The Hard Shapes of Paradise. He has won an NEA Fellowship and currently serves on the board of the Hawaii Literary Arts Council. He will share his poetry.
Students from Janine Oshiro's ENG272 class will share original poems inspired by the works of American poets Walt Whitman and Emily Dickinson.
So, take this opportunity to watch as these talented writers break all the rules of the library for the sake of their art.  Come to Out Loud in the Library this Thursday!  
For more information, please contact Janine Oshiro at 236-9231.