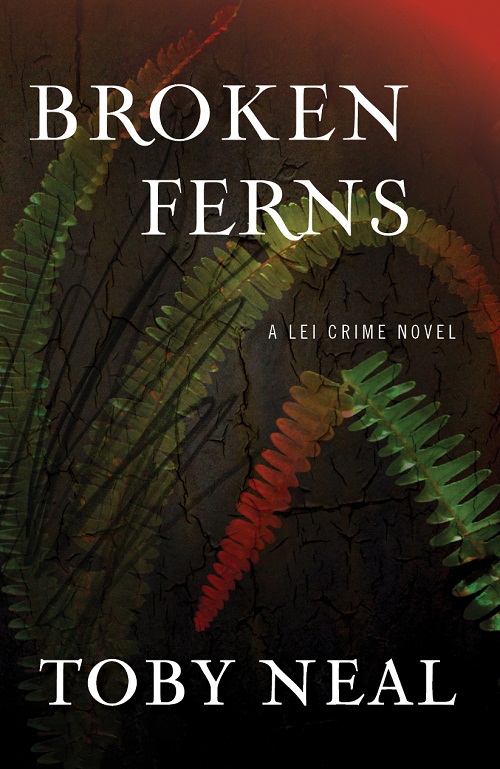 Kauaʻi-raised author Toby Neal has been extremely busy over the past fifteen months. In that time span, she brought the psychologically complex world of Lei Teixeira into our lives with the Hilo-based novel Blood Orchids—our introduction to the Lei Crime Series. Since then, Lei has logged some bonus airline miles as she's bounced around from Kauaʻi in sequel Torch Ginger, all the way to Maui in the third installment Black Jasmine.
Now Lei finds herself embroiled in a case on the island of Oʻahu in Neal's fourth installment in the series Broken Ferns.
The island of Oahu is warm breezes, skyscrapers and green mountains—but a daring young thief is out to make a statement, and Special Agent Lei Texeira's new career is already on the line.

Lei Texeira has made a difficult transition from detective on Maui to the FBI on Oahu—and her first big case as an agent draws national media attention. With her typical jump-first, look-later style, she pursues her quarry from Oahu to the outer islands, rousing old conflicts and new heartbreak.
The book is available for purchase on Amazon as a Kindle Edition for $3.99. The paperback is typically released not long after.
I've already read the first book and enjoyed it very much (review still pending), so based on that alone I would definitely recommend checking out the series.
Toby Neal is also an active blogger with lots of great advice and anecdotes on her site at TobyNeal.Net. You can also follow her on Twitter at @tobywneal.
[
Via
]