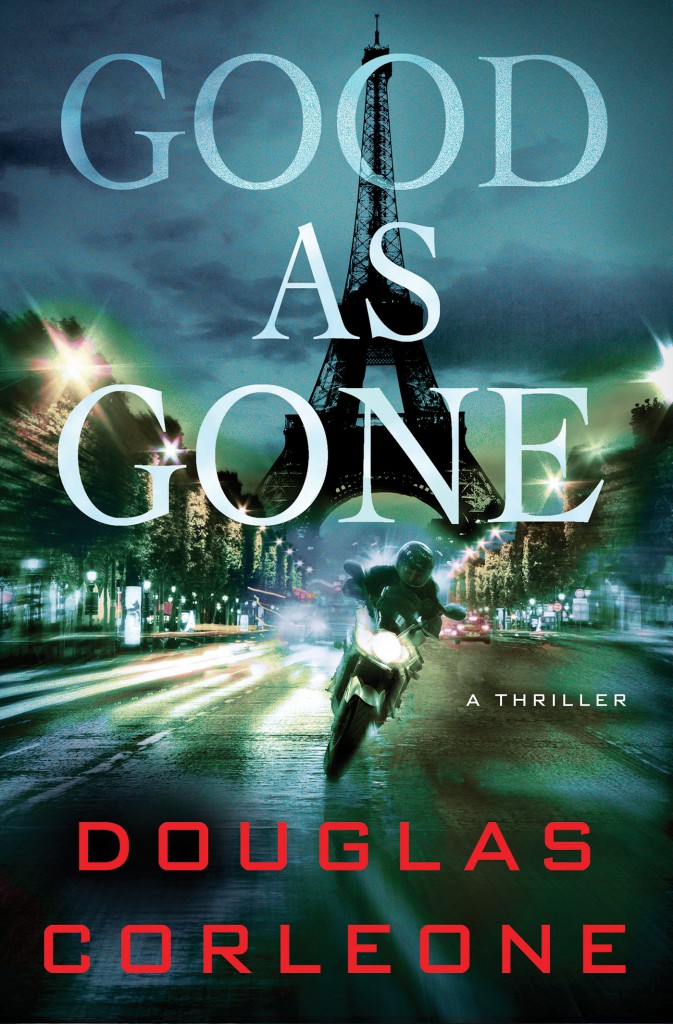 The first book in Hawaiʻi based author  Douglas Corleone's new series has been out for a few weeks and it's gaining a lot of well-deserved momentum.
If there was ever any question of Corleone's skill as a mystery and suspense writer then skeptics need look no further than the first paragraph of Good As Gone (2013, MacMillan). This book is packed with action and intrigue right from the beginning yet separates itself from the usual international crime adventure with intelligent, emotionally complex characters.
Meet Simon Fisk, a British born American and ex-U.S. Marshall  who freelances as a specialist in international child retrieval. When children are abducted by noncustodial parents or guardians, it's Simon Fisk who tracks them down. His unique skill set and subconscious need for redemption make him very good at what he does.
Coming off a job in Paris, Simon is approached by the police to help find an American girl abducted from her hotel room. Simon's covert talents are what they are counting on to get the girl back without scandal. But this isn't like Simon's ordinary cases because the girl wasn't kidnapped by a relative and there was no demand for ransom. He hesitates to get involved in a case so similar to his own tragic past and despite knowing the physical and mental repercussions of doing so, refuses to sit idle when a child's life is at stake.
With every hour that passes the trail gets colder and Simon struggles to discover who took the girl, where they went, and more importantly, why. He doggedly follows a trail of clues that lead him through various countries to tangle with German thugs, sketchy lawyers, mobsters and so much more.
Good As Gone is a dramatic, emotionally charged thrill ride that has you on the edge of your seat from beginning to end. You can't help but feel an urgency in the story and empathize with the characters. As a reader you're invested from page nine… and all you can do after that is hold on to your knickers.
Corleone excels at taking simple plots, turning them inside out and then blindsiding you with an explosive and surprise ending. That, combined with his strong central characters, interesting settings and his unique brand of humor makes this book one you don't want to miss.
Think 'Taken' marries 'Bourne Ultimatum' and you've got Good as Gone.
I only have a couple questions for Corleone: 1. Did you travel around Europe to research for this book?  And 2. Will you travel for research on subsequent books, and can I come with?
[gn_divider /]
See Doug Corleone at a reading & signing:
SATURDAY, September 25th 2013, 1:00 pm – 2:00 pm
Barnes & Noble Ala Moana
*Corleone is also the author of a series based here in Hawaiʻi.  Read reviews for One Man's Paradise, Night on Fire, and Last Lawyer Standing. Visit his website for news and updates.