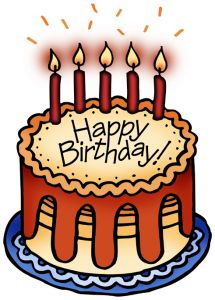 It's an HBB Birthday, but before we start to celebrate, Misty and I want to thank you all for your continuous support.
Two years ago today, Misty brought to creation one of her many grand ideas.  She noticed that there were a lot of book blogs popping up on the Internet but couldn't find anything with Hawaii books.  With a free account on WordPress and a mirror site on Blogger, she started Hawaii Book Blog.  Her very first post, published on June 20, 2008, was about the book Hawaii's Party Food by her favorite cookbook author Muriel Miura.
For the first year, HBB was a bit of an on-again, off-again side project that we hadn't been able to fully commit to.  In fact, aside from my first contribution post (a review of Wings of Paradise by Peter Forman), I did not participate much at all, much to Misty's chagrin.  Finally, about a year ago the both of us made the decision to run full force with Hawaii Book Blog.  We've certainly had our trials and it's always a struggle to find the extra time (we're still running behind on our Library Tour Challenge—sorry!), but we truly love being a part of Hawaii's literary community.  We're hooked.
We're proud of how much HBB has grown in the last year alone, but we have many more ideas we'd like to implement and improve upon.  We hope to continue to expand our coverage of Hawaii's book scene and bring you more news, reviews, events, and creative features.  With your help we can continue to keep everyone excited about Hawaii's very special literary culture.
Let us know what you'd like to see.  Leave us comments, good and bad, so we can make Hawaii Book Blog a better resource for you!
Favorite/Significant Posts
Here's a few posts we like from the last year.
Birthday Giveaway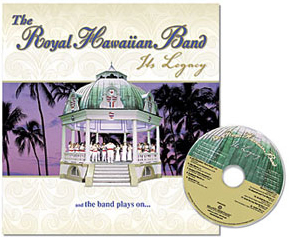 In celebration of our birthday, HBB is going to give away a prize package to one of our readers.  This will include a fabulous Hawaii Book Blog tote bag with a copy of The Royal Hawaiian Band: It's Legacy by Scott Stone and other Hawaii goodies. The book is beautifully designed by Island Heritage and includes an 18 track CD of music from the Royal Hawaiian Band.  This book is brand new, not even open, still in its protective plastic.  Retail value $19.95.
To enter this giveaway, please leave us a comment either here or on Facebook by 11:59pm (Hawaiian Time) on Sunday, June 27th.  In the comment, just mention what you like about HBB and what you would like to see more or less of.  Winner will be chosen at random.
Giveaway is open to all U.S. residents.  Please feel free to read our Giveaway Guidelines and e-mail us if you have any questions.