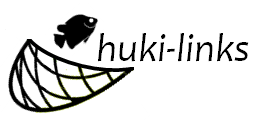 Welcome to Huki Links – highlighting some of our favorite literary links and more over the past week from across the 'net!  For more about Huki-Links, check out our inaugural post.
The best part of the "huki" is that we all pull together, if you find any fun or interesting book related links/articles please feel free to share them via comments or contact us!
[gn_divider]
Self Love
–Celebrate Reading begins on Thursday with Gail Tsukiyama at UH Manoa and continues on the Big Island and Maui.  Details on our exclusive Celebrate Reading page.  [Hawaii Book Blog]
-Check out our author interview with Gail Tsukiyama.  If you could be any fictional character, who would it be?  Find out Gail's answer here.  [HBB]
-The Hawaii Book & Music Festival is fast approaching in the first weekend of May.  We're slowly updating our very own HBMF page.  We've got the schedule of events and event map already uploaded!  [HBB]
-Celebrate Reading with Gail Tsukiyama.  Check out this great collection of quotes from Tsukiyama's work.  [HBB]
–Celebrate National Poetry Month on April 21st at the Hawaii State Library.  [HBB]
Hawaii Literary
-Check out these readers guides to Frances H. Kakugawa's "Wordsworth the Poet" books.  Some of my favorite keiki books out there!  [Frances Kakugawa Blog]
-'This Hawaii is not for tourists.'  Great 1999 article about local scribe Lois-Ann Yamanaka.  [The Atlantic]
-Public Libraries Offer Free Wi-Fi.  News and advice from "The Click Chick" Alison Stewart.  [Midweek]
-An Interview With Hawaii Mystery Author Laurie Hanan.  [Kindle Writers]
-Hawai'i Pacific University's annual literary magazine.  [HPU.edu]
-McKinney, Bell, and Issue No. 91, or Narrative form and Story.  A blog post from local writer Donald Carreira Ching.  [Bamboo Ridge Press]
-New blogpost from local writer Kiana Davenport:  'Eating Her Afterbirth.'  [Davenport Dialogues]
-History of Poetry Scores for University of Hawaii-Hilo artist residency.  [Poetry Scores]
-Fellowship for Graduate Study of Literatures of the Pacific.  [Hawaiian & Pacific Collection News]
-You won the lottery? Stay anonymous. Advice from local writer Patricia Wood, author of the novel, "Lottery."  [CNN]
-Fairy Tales. Fables. Myth. with Darien Gee on May 16.  [Kauai Backstory]
-Hawaii Book & Music Festival and KAPOHO at Kilauea.  [Frances Kakugawa's Blog]
-Review of a kids book called "Froggy Goes to Hawaii and Onomatopoeia."  [The Wise Owl Factory]
General Literary
-The 25 Most Beautiful Public Libraries in the World. What's your favorite?  [Flavorwire]
-25 Things I Learned From Opening a Bookstore.  [Open Salon]
-10 (and a half) reasons why you'll get a lot more than books if you buy from local stores.  [Shelf Awareness]
-50 Ideas To Organize A Home Library In A Living Room.  [shelterness]
-Hilo-born Dale Furutani's Latest:  The Curious Adventures of Sherlock Holmes in Japan.  [Rafu Shimpo]
-US sues to lower prices of e-book best-sellers.  [Hawaii Tribune Herald]
-A Word, Please: The things skilled writers know.  [Glendale News-Press]
-Very cool "Plot Lines" infographic.  [Delayed Gratification]
-Book Igloo.  [Miler Lagos]
-William Boyd takes James Bond back to 1960s in new 007 novel.  [BBC News]
Non-Literary Links
-New Hawaiian Food Revolution: A new generation of upstart chefs, artisans, farmers, and food lovers takes Hawaiian food back to its roots—and into a bold new future.  [Travel + Leisure]
-Inspirational Quotes from the Dalai Lama's Talks in Honolulu.  [Honolulu Magazine]
-Hawaii: Celebrate a century since the birth of surf.  [The Independent]
-The 2080 Census: The World As We (Don't) Know It.  [NPR]
-The Best Argument for Keeping Fringe on the Air.  [io9]
-Who's that at the door?  The best of Secretariat.  [YouTube]
-History of the Boeing 737 (Photo Slide Show).  [USA Today]
-The entire periodic table, as narrated by a three-year-old.  [io9] [gn_divider]
You can catch some of these links and more by following us on Facebook and Twitter. If you have interesting links you'd like to share with us, or feel like we've missed something out the past week, please feel free to leave us a comment!
*some exceptions to the date range may apply