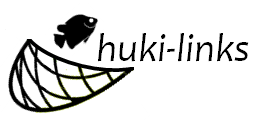 Welcome to Huki Links – a biweekly post highlighting some of our favorite literary links and more from across the 'net!
For more about Huki-Links, check out our inaugural post. The best part of the "huki" is that we all pull together, if you find any fun or interesting book related links/articles please feel free to share them via comments or contact us!
[gn_divider /]
Hawaii Literary
-Novels Masquerading as Stories: An Interview with Kristiana Kahakauwila by Tyler McMahon.
-Information Farm takes a look at Kahakauwila's This is Paradise.
-Check out the latest Friends of the Library of Hawaii newsletter.
–Hawaii Business profiles Legacy Isle Publishing: providing new paths for Hawaii writers.
-TinFish Press is looking for reviewers for their new book, Steven Shrader's The Arc of the Day/The Imperfectionist.
-Speaking of which, Top 100 Poetry of the 2010's features a couple of TinFish tomes.
-Savant Books Announces the Release of George Hudson's New Novel, Purple Haze.
-Hawaii's Rich History and Aloha Spirit Shared in New Historical Book.
General Literary
–Fall 2013 Preview: The Season's Biggest Books.
-Barnes & Nobles is still surviving despite Nook sales dropping.
-Here's another round of articles about e-book sales declining.
-And how one book store is dealing with the e-book revolution.
-Surf-loving historians find 'The World in the Curl'.
-Five novels way ahead of their time.
–Finding and selling to non-book book audiences.
–16 words much older than they seem.
-B&N blog's most embarrassing book nerd confessions.
-Is it too much to make laws on mandatory reading? Exhibit A: China.
-Placing Literature: Where Book Meets Map
-Celebrity spotters: Some likenesses found on new August release covers.
-Watching 'Orange is the New Black' on Netflix? Well, here's all the books referenced on the show.
Non-Lit Links
-Old Hawaiian Menus Tell Story Of Local Fish And Their Demise. (hawaii)
–Crossing Maui and The Big Island by bike and foot. (travel)
-The meaning of Roger Maris (baseball).
-That Craft Beer You're Drinking Isn't Craft Beer. Do You Care? (beer)
-Tread lightly. Vulture rounds up the best of Breaking Bad recaps. (tv)
-The unseen 'The Office' audition tapes featuring Seth Rogen and friends. (tv)
-Stories behind twenty-two classic album covers. (music)
-Some day I'll eat you all: 33 best pizzas in America. (food)
Animal Video!
[gn_divider]
You can catch some of these links and more by following us on Facebook and Twitter. If you have interesting links you'd like to share with us, or feel like we've missed something out the past two weeks, please feel free to leave us a comment!
*some exceptions to the date range may apply