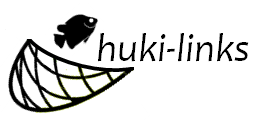 Welcome to Huki Links – highlighting some of the best literary links from across the 'net!  For more about Huki-Links, check out our inaugural post.
The best part of the "huki" is that we all pull together, if you find any fun or interesting book related links/articles please feel free to share them via comments or contact us!
[gn_divider]
Links covering the week August 16 – 22, 2011*:
Self-Love
-Yes, if you missed the first week of our Huki-Links, here they are!  This will be a weekly feature, so we won't pimp it again after this week.  [Hawaii Book Blog]
-Hawaii books at Borders have now dropped to 40% off! Our video shows the shelves full of tons of quality books still available.  [Hawaii Book Blog]
-This week, ʻŌlelo gave us the Hawaiian word for "sneeze" and how to say the equivalent of "bless you." [ʻŌlelo of the Day]
–@OlelooftheDay was listed under "Interesting Tweeps" for MauiTime's first ever Book of Lists. [MauiTime]
-Don't forget to consistently check our Shop for updates on our excellent line of local book and Hawaiian language T-shirts.  [Hawaii Book Blog]
-We have a Goodreads group for those of you who are active on that network. Check us out… [Goodreads]
-Follow us on Twitter at the following accounts:  @HawaiiBookBlog, @OleloOfTheDay, @mistysanico, @redunk808
Hawaii literary links
-Last day to enter Mutual Publishing's "Back 2 School" giveaway contest.  Just comment on Facebook about your child going back to school in Hawaii.  [Mutual Publishing (Facebook)]
-Check out the Best of Literary in 2011 as voted on by The Honolulu Weekly readers.  [Honolulu Weekly]
-Hawaii-based author Paul M. Kramer's new book Maggie Goes on a Diet generating a lot of controversy on the 'net. [ABC News] [KHON2] [HNN]
-First Book-Oahu lists some keiki book reads, featuring our review of Noodles for Baby.  [First Book-Oahu]
-Episode 9 of Neil Tepper's The Creativity Salon titled 'A Writer's Life' and featuring author Rebecca Cantrell. [Youtube]
-New nook book set in Hawaii: Small Island by Anthony Pignataro.  Also available from Amazon.  [Barnes & Noble]
-Amazing online resource, the Hawaiian Electronic Library. [Ulukau]
-Blog post includes the upcoming fall schedule for the M.I.A. Art & Literary Series – best Literary Event per Honolulu Weekly readers! [M.I.A. Art & Literary Series]
-New book trailer from Outskirts Press: Hawaiian Sunrise to Sunet by Randall Ng. [Youtube]
-Maui author tells her story, For the Sake of Louise. [The Maui News]
-New Hawaii novel released: Acts of God While on Vacation by Richard Tillotson [Honolulu Magazine]
-The Descendants starring George Clooney (and based on a novel by Kaui Hart Hemmings), to close New York Film Festival [ArtsBeat – NYT Blog]
General literary links
-Two librarian's share books in their branch's collection which they find questionable and amusing to maintain in a current library, to often hilarious results. [Awful Library Books]
-Free book from Kindle owners: 2:46: Aftershocks: Stories from the Japan Earthquake from various contributors such as Yoko Ono and Barry Eisler. [Amazon]
-The Top Ten Books That Influenced J.R.R. Tolkien. [The Book Lady's Blog]
-If you ever need to read Isaac Asimov's I, Robot, here you go.  [Higher Intellect]
-Winter is Coming Calvin… [Nerd Approved]
-Michiko Kakutani will not give up "limn." [The New York Times]
-Obama's Book Club – Every book he's read since the last campaign. [The Daily Beast]
-Literary Mixtape: Tigger [Flavorwire]
Hawaii (non-literary)
-Save the Date: Mai Poina Historical Walking Tours of events leading up to the overthrow of the Hawaiian Kingdom starting 9/4 and continuing 9/9 and 9/10. [Center for Biographical Research (Facebook)]
General (non-literary)
-My favoritest thing ever. [Youtube] [gn_divider]
You can catch some of these links and more by following us on Facebook and Twitter.  If you have interesting links you'd like to share with us, or feel like we've missed something out the past week, please feel free to leave us a comment!
*some exceptions to the date range may apply