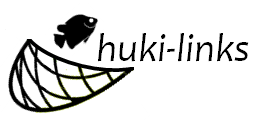 Welcome to Huki Links – highlighting some of the best literary links from across the 'net!  For more about Huki-Links, check out our inaugural post.
The best part of the "huki" is that we all pull together, if you find any fun or interesting book related links/articles please feel free to share them via comments or contact us!
[gn_divider]
Links covering the week August 22 – 29, 2011*:
Self-Love
-Kapolei Public Library recently celebrated their 7th Anniversary.  Check out our very first Library Tour w/ Kapolei! [Hawaii Book Blog]
-Follow us on Twitter at the following accounts:  @HawaiiBookBlog, @OleloOfTheDay, @mistysanico,@redunk808
Hawaii Literary Links
-Here's a treasure trove!  Post listing the book review archive for Jama Kim Rattigan.  [Jama's Alphabet Soup]
-Check out this book trailer for Hawaii author Sue Cowing's new novel You Will Call Me Drog. [Youtube]
-Looking for a good legal mystery? Check out Hawaii-based author Douglas Corleone.  He has two books out in his Kevin Corvelli series: One Man's Paradise and Night on Fire.  [Douglas Corleone (official)]
-Found this guy on Twitter.  He's a Big Island resident who has published a few independent books.  Maybe he's your cup of tea, maybe not…check out the link to decide!  [Punatic's Musings]
-Rainbow Books and Records will be closing their doors after 25 years.  [Heidi Chang]
-The Mom's Choice Awards names Natural Hawaii: An Inquisitive Kid's Guide among the best in family-friendly books. [PRweb]
-Nice "Slice of Life in Hawaii" article by Hawaiian author J. Arthur Rath III.  [Hawaii Reporter]
-Kualoa Keiki Festival – The Hawaii Book of Rice rice bowl art contest pictures! [Watermark Publishing]
-Save the date! 3rd annual Pau Hana Block Party to benefit Hawaii Literacy. Thursday, September 8. [Facebook]
-For UH Students… 9 useful library e-sources. [Ka Leo The Voice]
General Literary Links
-If you missed it the first time, check out our reading digs on Scene of the Blog, where book bloggers show and tell their reading and blogging area.  It's a weekly feature, so feel free to browse their archive to see how the other half live! [Kittling: Books]
-If you're interested in YA, paranormal romance, urban fantasy and similar books, check out Hawaii blogger Chas and her website: [Lov Liv Life Reviews]
-Literature IQ: Test your knowledge with these quizzes. [Publisher's Weekly]
-Jim Sturgess added to "Cloud Atlas" cast + story synopses. [Death & Taxes]
–No Pressure Steam Cooking, in all its puntastic glory! [Awful Library Books]
-The most sarcastic sounding trophy engraving in the world? [the "blog" of "unnecessary" quotation marks]
-'Tweet,' 'Parkour' & Other New Words in This Year's Merriam-Webster. [Publisher's Weekly]
Off Topic Nonsense
-Whoa! Bunny jumping contest! [Cute Overload]
-20 years later, Batgirl returns to comics in Batgirl #1.  Exclusive artwork featured. [New York Post] [gn_divider]
You can catch some of these links and more by following us on Facebook and Twitter.  If you have interesting links you'd like to share with us, or feel like we've missed something out the past week, please feel free to leave us a comment!
*some exceptions to the date range may apply