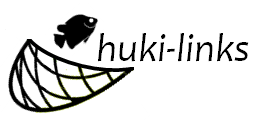 Welcome to Huki Links – a biweekly post highlighting some of our favorite literary links and more from across the 'net!
For more about Huki-Links, check out our inaugural post. The best part of the "huki" is that we all pull together, if you find any fun or interesting book related links/articles please feel free to share them via comments or contact us!
[gn_divider /]
Links for the period of August 15 – 28, 2013*
Self Love
-We review Douglas Corleone's latest novel Good As Gone.
Hawaii Literary
-Manga exhibition announcement – Crossing Cultures: The Art of Manga in Hawaii.
-Russell Letson reviews Linda Nagata.
-Just a blanket statement: read Craig Santos Perez's blog.
-Arthur Rath writes about 'Menehune and Other Hawaii Fairies.'
-That great new novel from Mark Panek, Hawai'i, is now available on Nook!
-Learn from Big Island writer Mia King (aka Darien Gee) in one of her writing classes.
-Toby Neal shows us a gallery of readers and their favorite "Lei Crime" books.
-Coming soon from Legacy Isle: Today's Thought a bio of Rev. Paul S. Osumi.
–Lost Generations and four other great titles from UH Press will be available for $5 on their Five Dollar Friday sale.
-An interview with one of the patrons of Revolution Books Hawaii.
-Savant Books announces release of Daniel S. Janik's newest "Color-Me-Please" children's book.
General Literary
-Since 2009, more independent bookshops have open than closed. Find out why.
-Best-selling author Elmore Leonard passes away.
-The skimmer. The snob. The dominator. The most annoying people in your book club.
-Looking for a good book? Here's the top ten book recommendation platforms.
-A big, beautiful mid-century map celebrating American folklore.
-zzzz…..Literature's Top Ten Sleepers.
-James Scott Bell shares How to Write A Novel Readers Won't Put Down.
-62 of the world's most beautiful libraries.
-And here's 12 of the best fictional libraries.
-Here's some advice for bookstore customers…. "Open your eyes!"
-Writer's Digest asks, "Can you copyright an idea?"
-The boob tube is looking more like the book tube: 10 new fall shows based on books.
-Five books to read when you need a good laugh.
Non-Lit Links
–I Have a Character Issue. Anna Gunn answers the hate for her Breaking Bad character Skyler White. (tv)
-38 Problems Only People From Hawaii Would Understand. (hawaii)
–The Civil War and Hawaii. (hawaii)
-Something is brewing in paradise: A history of beer in Hawaii. (hawaii/food)
-Burger lovers unite: The Ultimate Burger Recipes. (food)
–Postcard returns to Kauai 106 years after it was sent. (features)
-Credit early Polynesians for 'wave sliding.' (hawaii)
-History talks about the colorful history of Shave Ice. (food)
-10 Foods sold in the U.S. that are banned in America. (food)
–Mapping America's most noteworthy restaurant chains. Hawaii = Zippy's, of course.
-This Bill Watterson Tribute has all the life wisdom you'll ever need. (philo)
–Seven WTF origins for iconic pop culture franchises. (pop)
Animal Video!
[gn_divider /]
You can catch some of these links and more by following us on Facebook and Twitter. If you have interesting links you'd like to share with us, or feel like we've missed something, please feel free to leave us a comment!
*some exceptions to the date range may apply