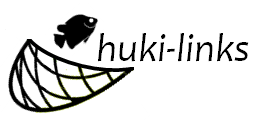 Welcome to Huki Links – a biweekly post highlighting some of our favorite literary links and more from across the 'net!
For more about Huki-Links, check out our inaugural post. The best part of the "huki" is that we all pull together, if you find any fun or interesting book related links/articles please feel free to share them via comments or contact us!
[gn_divider /]
Self Love
-TODAY is the Downtown Holiday Book Sale! Find out more info on our post: [HBB]
-'Little Hawaiian Cookbooks' make great stocking stuffers! [HBB]
-We're on Instagram now! Follow us at @hawaiireads.
Hawaii Literary
-What happens when local lines get crossed. Find out in this interview with Boi No Good author Chris McKinney. [HONOLULU Mag]
-Writing As Menehune. An interesting post from Being Menehune author J. Arthur Rath III. [menehuneRATH]
-Give the gift of literacy this holiday season. Provide Hawaii Literacy with a donation. [Hawaii Literacy]
-Holiday gift ideas: more cookbooks! Some good local suggestions. [HONOLULU Mag]
-Hawaiian author Bill Fernandez's website. [Kauai Bill Fernandez]
-Boy Is Gone. An excerpt from Lost Generations: A Boy, A School, A Princess by Arthur Rath. [Hawaii Reporter]
-USS Arizona Memorial inspires photographer to capture Pearl Harbor images. [The Issaquah Press]
-Check out the latest issue of Paradise Review with fiction, poetry and visual art. [Paradise Review]
-"Boss of the Food" by Lois-Ann Yamanaka. An English Project Video. [YouTube]
-A brief review of Molokai by Alan Brennert. [Chaos, Coffee, & a Bookshelf]
-Happy Hula Days! Some book picks from Haole Wood author Dee DeTarsio. [Dee DeTarsio]
-New Hawaii novel released: Loving Under Waterfalls by Sydney Theodora. [Craigslist]
General Literary
-100 Notable Books of 2012. [New York Times]
-Goodreads Choice Awards. Best Books of 2012. [Goodreads]
-How cool is this? A collaboration between Powell's and Rogue Ales: White Whale Ale. [Powell's]
-Reading Rainbow Remixed. [YouTube]
-Want to know what some Honolulu chefs are reading now? Well, go ahead now. [HONOLULU Mag]
-An e-reader arrives on the kitchen shelf. [Tumblr]
Links Free-For-All

-Once-in-a-lifetime 12/12/12 date spawns mass weddings, superstitions. [CNN]
-12/12/12 is Here: How to Celebrate the Century's Last Repeating Date. [Mashable]
-NPR Music's 100 Favorite Songs of 2012. [NPR]
-Georgia O'Keefe's Hawaii. [New York Times]
-A Hawaiian Sunset Rainbow (Time Lapse Video) [Slate] [gn_divider /]
You can catch some of these links and more by following us on Facebook and Twitter. If you have interesting links you'd like to share with us, or feel like we've missed something out the past two weeks, please feel free to leave us a comment!
*some exceptions to the date range may apply