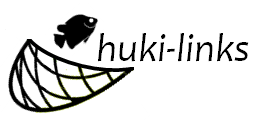 Welcome to Huki Links – a biweekly post highlighting some of our favorite literary links and more from across the 'net!
For more about Huki-Links, check out our inaugural post. The best part of the "huki" is that we all pull together, if you find any fun or interesting book related links/articles please feel free to share them via comments or contact us!
[gn_divider /]
Self Love
-It's never the wrong time to buy books. For some ideas on books from local authors/publishers that came out this year, check out our special Last Minute Holiday Gift Guide. [HBB]
-Christmas Book Tree! Follow us on Instagram @hawaiireads if you haven't already. [Instagram]
Hawaii Literary
-2 Honolulu small presses publish far-flung authors. [Star-Advertiser] (requires subscription)
-Shaped by Sugar. A quick review of Lihue Mill by Jan TenBruggencate. [Honolulu Weekly]
-John Berger: Journalist! Columnist! Author! His new book is Hawaiian Music & Musicians. [Midweek Hawaii]
-Ever wonder where fairies originated? Check out 'Ubiquitous Fairy World' on [MenehuneRATH]
-Priory Students 'Write Like Wing Tek Lum'. [Bamboo Ridge]
-Article from the Hawaii Tribune-Herald talking about Big Island author Tom Peek and his latest novel Daughters of Fire (read our review). [Hawaii Tribune-Herald]
-Best-selling Author and Molokai Resident Mike Bond Releases New Book, Saving Paradise. [Hawaii Reporter]
-Savant Books Announces the Release of A. G. Hayes' New Novel, The Judas List. [PRLog]
-"What 'The Real Good' Is" by local writer Arthur Rath. [Hawaii Reporter]
General Literary
-Books of the Year 2012. [the guardian]
-Best Books of 2012. [The New Yorker]
-11 Amazing Librarian Tattoos. [mental_floss]
-Best Sellers of 2012 in Books. [Amazon]
-And the Editors' Choice for Best Books of 2012. [Amazon]
-Salon's Ultimate Book Guide. [Salon]
-Books of the Year 2012: Fiction (and more). [The Independent]
-Best Books of 2012 from [The Economist]
-The Books We Loved in 2012. [The Atlantic Wire]
-And finally, a trip into the future. The Best Books of 2013? [Huffington Post]
Non-Literary Links
-Senator Daniel Inouye through Associated Press' lens Part I. [Star-Advertiser]
-Wondering why the world didn't end? Ask NASA. [NASA]
-The 12 Days of Criterion Christmas. Best Christmas films in the collection. [Criterion]
-World's best interviewer, Nardwuar's Best Hip-Hop Interviews of 2012. [RESPECT.]
-The Unanswered Questions, 2012 Edition. [Slate]
-The 25 Most Important GIFs of 2012. [UPROXX]
-13 New Year's Resolutions Everyone Should Make. [Yahoo! News]
-Agree or disagree: The 10 Funniest Television Episodes of 2012. [UPROXX] [gn_divider /]
You can catch some of these links and more by following us on Facebook and Twitter. If you have interesting links you'd like to share with us, or feel like we've missed something out the past two weeks, please feel free to leave us a comment!
*some exceptions to the date range may apply