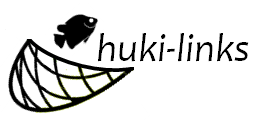 Welcome to Huki Links – a biweekly post highlighting some of our favorite literary links and more from across the 'net!
For more about Huki-Links, check out our inaugural post. The best part of the "huki" is that we all pull together, if you find any fun or interesting book related links/articles please feel free to share them via comments or contact us!
[gn_divider /]
Links for the period of  November 14 – December 3, 2013*
Self Love
-We review the Tammy Yee illustrated keiki book Malia in Hawaii.
-A recommendation of two short story compilations: Sunset Inn and 13 Tales of Suspense.
Hawaii Literary
-Linda Nagata guest post: Writing the Near Future.
-Author Toby Neal talks about dealing with rejection.
-Watermark Publishing releases new memoir on Judge Sam King.
-Another Writer's Corner with Darien Gee. This week write about eight things that went well this year.
-A book review of Audrey Sutherland's Paddling North.
–UH library seeks funding to preserve Vladimir Ossipoff's architectural drawings.
-The geological origins of Hawaii in webcomic form.
General Literary
-The Slate staff picks their Best Books of 2013.
-The LA Times lists their Holiday Books Guide.
-Holiday Gift Books for Lovers of Science and Science Fiction.
-December 7 is Take Your Child to a Bookstore Day!
-The Lost Art of Library Postcards.
–13 Clever Signs that will make you want to buy a book.
–Good Lord Bird; The Unwinding win National Book Awards.
Non-Literary Links
-Pie Chart: A Seasonal Pie for Every Month. (Food)
-36 Cheap American Beers, Ranked. (Drink)
-Hawaii vs. "American Jungle." (TV)
-One of the craziest finishes to a huge game I've ever seen. (football)
-Washington's SARK is the new USC head coach. (football)
–Josie's on a vacation far away! Great SNL sketch. (TV)
[gn_divider /]
You can catch some of these links and more by following us on Facebook and Twitter. If you have interesting links you'd like to share with us, or feel like we've missed something, please feel free to leave us a comment!
*some exceptions to the date range may apply