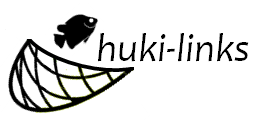 Welcome to Huki Links – a biweekly post highlighting some of our favorite literary links and more from across the 'net!
For more about Huki-Links, check out our inaugural post. The best part of the "huki" is that we all pull together, if you find any fun or interesting book related links/articles please feel free to share them via comments or contact us!
[gn_divider /]
Self Love
-Fourth in Female Crime Series is Out. [HBB]
Hawaii Literary
-A Valentine's Day Poem from the talented Frances H. Kakugawa. [Frances Kakugawa's Blog]
-Hawaii State Library turns a new page with 100th Anniversary. [KITV4]
-Under the Surface with Boi No Good (Now with even more EXPANSION!) [HONOLULU Mag]
-Noe Tanigawa interviews some writers involved in the latest TinFish Press offering Jack London is Dead. [NoeTanigawa.com]
-Watermark has a great tip for Valentine's Day: Be Sweet – Serve Your Honey a Healthy Chocolate Spice Cake. [Watermark Publishing]
-A Valentine's Day snippet from Cold Steel (Spiritwalker) from author Kate Elliott. [I Make Up Worlds]
-Read Chapter 5 of Linda Nagata's high fantasy blog serial The Wild. [Hahvi.net]
-Menehune Active In Kona! Find out more on [MenehuneRATH]
-Where Do I Start With Publishing My Book? [Legacy Isle Publishing]
General Literary
-Just in time for Valentine's Day: 14 Great Poets on Their Favorite Love Poems. [Flavorwire]
-Give your love the gift that costs nothing. That's right…Free Books for Valentine's Day. [GalleyCat]
-Bringing the hard stats and GRAPHS on 2012 Best Of Lists…now including YALSA's "Best of." [Stacked]
-Why Japanese readers don't like e-books. [CNN Money]
-Memory, Writing, Plagiarism… [The New York Review of Books]
-Read Any Good Websites Lately? Book Lovers Talk Online. A profile of Goodreads by [The New York Times]
-23 Science Books that are so exciting they read like genre fiction. [io9]
-What Should Authors Do in the Digital Age? [PW]
-Children's Literature's Best Imaginary Friends. [the guardian]
-The Harry Potter Books Are Getting New Covers. [BuzzFeed]
-How To Save a Public Library: Make It A Seed Bank. [NPR]
-10 Books That Could Save Your Life. [Flavorwire]
-Gary Wills's Religion Book Bag (favorite theological works). [The Daily Beast]
-Some lessons culled from a cross section of America's self-help oeuvre. [New York Mag]
-16 Fancy Gifts For Book Nerds. [BuzzFeed]
-Libraries 'have had their day,' says Horrible Histories author. [the guardian]
Non-Lit Links
-Love is so much work: Here's 33 Animals That Want Nothing To Do With Love. [BuzzFeed]
-A graphic tribute to 85 years of Best Picture winners. [Oily Moss]
-DOGGY OVERLOAD! 2,000 Photos from the Westminster Dog Show. [Deadspin]
-A 'Raising Hope" Appreciation: Why is one of the best sitcoms on television completely ignored by the Internet? [UPROXX]
-A 100% Cheese Grilled Cheese Sandwich! [DudeFoods]
-10 Ice Cube Songs Everyone Should Know. [The Smoking Section]
-Really awesome Pixar sketches about the 2012 NFL season. [Kissing Suzy Kolber] [gn_divider /]
You can catch some of these links and more by following us on Facebook and Twitter. If you have interesting links you'd like to share with us, or feel like we've missed something out the past two weeks, please feel free to leave us a comment!
*some exceptions to the date range may apply