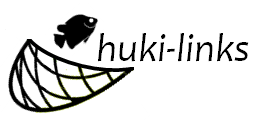 Welcome to Huki Links – a biweekly post highlighting some of our favorite literary links and more from across the 'net!
For more about Huki-Links, check out our inaugural post. The best part of the "huki" is that we all pull together, if you find any fun or interesting book related links/articles please feel free to share them via comments or contact us!
[gn_divider /]
Happy New Year, everyone!
Hawaii Literary
-Bestselling author, Kiana Davenport (The Spy Lover, Shark Dialogues) is pleased to offer a Special Edition Boxed Set, featuring the first three volumes of her Prize-Winning Pacific stories, now for only $3.99 on Kindle. [Amazon]
-A quick interview with Charley Memminger, author of Aloha, Lady Blue. [HONOLULU Mag]
-Local sci-fi author Linda Nagata is serializing her high-fantasy novel The Wild on her blog. Read it here! [Hahvi]
-Speaking of which, a review of Nagata's book The Bohr Maker. [Tsana's Reads]
-Holiday Cookbook Review: A Splash of Aloha. [Tasting Kauai]
-#HICM Author Twitterview with author Toby Neal (Lei Crime series). [Storify]
-Stuck in a rut? Island Scene recommends checking out Why Smart People Do the Same Dumb Things. [Island Scene]
-A review of The Spy Lover by Kiana Davenport. [Layers of Thought]
General Literary
-Most Anticipated: The Great 2013 Book Preview. [The Millions]
-Forget the awards season for movies and television; here's the Words of 2012 Round-Up! [OUPblog]
-America's first bookless public library will look 'like an Apple Store.' [The Verge]
-Links to free samples of the National Book Critics Circle Finalists for 2012. [GalleyCat]
-The Private Book Collections of 10 Famous Readers. [Flavorwire]
-Top 10 Cities for Book Lovers. No Honolulu, no surprise. [Livability]
-The importance of an effective narrator. [New York Times]
-Here's something visually fun. Really bad cover art for independently published books. Thanks Dawn Sakamoto! [Lousy Book Covers]
-Are you as well read as a 10th grader? Take the quiz. [The Christian Science Monitor]
-Infographic love! 21 Emotions For Which There Are No English Words. [PopSci]
-For Wheel of Time Fans, the Last Battle is at Hand. [NPR]
-Transylvanian's 4 decades of research reaps new book, Dracula Chronicles. [Door County Advocate]
Off-Topic Links
-The Manti Te'o Hoax. From the original breaking source: [Deadspin]
-Awesome list and analysis here: Top 100 Sitcom Episodes of All Time. [Robert David Sullivan]
-Grab your pack of Parliaments and a sixer of PBR and put on these '15 Albums That All Hipsters Love.' [Pigeons & Planes]
-5 Reasons George Washington Was Either Lucky or a Wizard. [Cracked]
-Pretty fun article: Walking Honolulu's Queen Street. [HONOLULU Mag]
-20 Things You Didn't Know About Jimi Hendrix. [Pigeons & Planes]
-2012 college football season recap: 124 teams summed up in a sentence each. [SB Nation]
-Brooklyn we go hard: New trailer for the upcoming Jackie Robinson bio-pic '42.' [UPROXX] [gn_divider /]
You can catch some of these links and more by following us on Facebook and Twitter. If you have interesting links you'd like to share with us, or feel like we've missed something out the past two weeks, please feel free to leave us a comment!
*some exceptions to the date range may apply