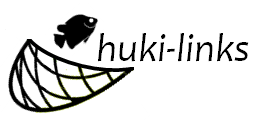 Welcome to Huki Links – a biweekly post highlighting some of our favorite literary links and more from across the 'net!
For more about Huki-Links, check out our inaugural post. The best part of the "huki" is that we all pull together, if you find any fun or interesting book related links/articles please feel free to share them via comments or contact us!
[gn_divider /]
Self-Love
-Our own Misty reviews the Kalaupapa memoir My Name is Makia.  [Honolulu Star-Advertiser] *requires subscription
Hawaii Literary
-Nice tribute post to author Eddie Sherman, who recently passed away at 88. [Watermark Publishing Blog]
-Find out the thoughts of Hawaii author Toby Neal (Blood Orchids) on the latest Aloha Writers Conference. [Toby Neal]
–Lost Kingdom now out in paperback. PLUS some good ponder points for book groups. [Red Room]
-Twitterview with Island Paradise Publisher Kerry Germain from HiCM. [Storify]
-Review of Charley Memminger's Aloha, Lady Blue. [Kirkus Review]
-Learn more about best-selling author and Molokai resident Mike Bond's latest novel Saving Paradise. [Hawaii News Now]
-Children's book, Cacy & Kiara and the Curse of the Ki'i, features Big Island. [Hawaii 24/7]
-Books About Hawaii for Pre-Kinder Classroom Use. [Yahoo!]
-Authors and writers unite at Aloha Writers Conference and Retreat. [Examiner]
-Indie Author Press Release: Day Camp in Hawaii by Paula Hrbacek. [Daniel Alexander]
General Literary
-Tale of Gorilla's Renewed Life Wins Newbery Award. [NYT: Arts Beat]
-Why Public Libraries Matter: And How They Can Do More. [Forbes]
-The Best Fictional Libraries in Pop Culture. [Flavorwire]
-Marathon Readings Attract City's Literati for Epic Events. [Wall Street Journal]
-What Happened To Experimental Writing? [Publishers Weekly]
-The Curious Appeal of Alice. [OUPblog]
-7 Books That Would Make Great TV Shows. [EW]
-Dickens, Austen and Twain, Through a Digital Lens. [NYT]
-10 Literary Board Games for Book Nerds. NERDS!!!! [Flavorwire]
Non-Lit Links
-You've been waiting for it all year sports fans… PUPPY BOWL IX! Here are the starting lineups: [Animal Planet]
-57 Songs That Sound The Same. [Complex Music]
-Pulp Fiction almost starred Daniel-Day Lewis as Vincent Vega. [FilmDrunk]
-11 Internet-Related Plots from '90s TV Shows. [mental_floss]
-Yes, Pro Wrestling! 'The End of the "Intergender" Debate,' now with video evidence. [Dirty Dirty Sheets] [gn_divider /]
You can catch some of these links and more by following us on Facebook and Twitter. If you have interesting links you'd like to share with us, or feel like we've missed something out the past two weeks, please feel free to leave us a comment!
*some exceptions to the date range may apply