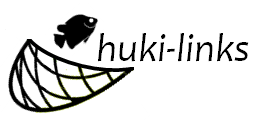 Welcome to Huki Links – highlighting some of our favorite literary links and more over the past week from across the 'net!  For more about Huki-Links, check out our inaugural post.
The best part of the "huki" is that we all pull together, if you find any fun or interesting book related links/articles please feel free to share them via comments or contact us!
[gn_divider]
Self-Love
-M.I.A. Summer Writing Sessions.  What're you waiting for, sign up!  [HBB]
Hawaii Literary
-Birds of Paradise Book Reading and Signing by Christine Kitano.  [Urban Oahu – HNN]
-Professional Women's Network is hosting a luncheon at the Oahu Country Club with author Kaui Hart Hemmings.  Early bird fees until July 16.  [PWNHawaii]
-Capturing 'Georgia in Hawaii' plus interview with the illustrator, Yuyi Morales.  [Kirkus Reviews]
-Hearing your writing voice in stillness.  By Big Island author Darien Gee.  [North Hawaii News]
-Reading Rainbows: At the Mānoa Public Library, the future is now.  [Honolulu Weekly]
-A culture's family album: Hawaiian in Los Angeles.  [Examiner]
-Cover Contest for Soon to be Released Book by Kauai Author, Monika Mira.  [Kauai Family Travel]
-Monday Muse: Hawaii's Poet Laureate.  Kealoha.  [Writing Without Paper]
–Experience Pipeline (An Interactive Adventure Book).  Only $0.99 for your Kindle.  [Amazon]
-Hawaiian History and Historic Observations.  Includes some classic texts in HTML.  [Donch]
-Book Announcement: Passionate Friendship: The Aesthetics of Girl's Culture in Japan.  [Shinpai Deshou]
-New religions in the land of the rising sun.  Review of Celebrity Gods: New Religions, Media, and Authority in Occupied Japan.  [Japan Times]
General Literary
-What to Read at the Beach, or: Get Your Red-Hot Summer Trash Right Here!  [NYT: The 6th Floor]
-Interactive Lord of the Rings timeline.  [LOTRProject]
-10 Quintessentially American Novels. [Flavorwire]
-Fans React to J.K. Rowling Book Cover: What Do You Think?  [Mashable]
-17 Famous Literary Characters Almost Named Something Else.  [mental_floss]
-Karen Thompson Walker's Favorite 'What If?' Books: Book Bag.  [The Daily Beast]
-Writing in a Vacuum: Why Community is Essential to Writers.  [The Swivet]
-This abandoned Walmart has been reclaimed as a public library.  [grist]
-Unusual Words Used to Make Bold Graphics.  [Complex]
-The 20 Most Beautiful Children's Books of All Time.  [Flavorwire]
-Intermission: Bookmark Surfs the Wave of Its Life (Video).  [GOOD]
-E-books offer much-needed way to make writing pay.  [SF Gate]
-Readers can't survive on ebooks alone, says author Richard Russo.  [West Hawaii Today]
-Reviewing the Reviews: Reading all the media commentary on her book in one night, a journalist discovers something unsettling but valuable.  [Publishers Weekly]
-How NOT to get a job at a bookstore.  [Bookshelvers Anonymous]
-A whole new way of reading a bedtime story!  [Facebook]
Non-Literary Links
-Music lover John Book writes a fantastic post about his five favorite Hawaiian albums.  [Aloha Got Soul]
-Dropping Knowledge: Hawaiian Shirts.  [GQ]
-Flower Children on the North Shore of Kauai.  [Smithsonian]
-Lawson Station opens in Hawaii! The famous Japanese convenience store has opened their first conbini in the U.S.  [nonstop honolulu]
-The 25 Best Apps of 2012 So Far.  [Complex]
-LIFE celebrates the Bikini.  [LIFE]
-Human skin tones classified as Pantone colors.  [io9]
-The Hawaii Shakespeare Festival Lineup Announced.  [Broadway World]
-The Phantom Island of Brazil.  [big think]
-Daily Dose from Dr. Odd: Superbly Unusual and Beautiful Baseball Portraits.  [Ptak Science Books]
-Robert Louis Stevenson Memorial Grass Hut open for visitors at The Salvation Army in Hawaii.  [The Salvation Army]
-The early 1900s version of Photoshop involved lots of giant rabbits and corn.  [io9]
-Children's author awarded £250,000 after botched laser eye surgery left her with blurred vision.  [Daily Mail]
-Vintage College Football Conference "Family Portraits"  [imgur] [gn_divider]
You can catch some of these links and more by following us on Facebook and Twitter. If you have interesting links you'd like to share with us, or feel like we've missed something out the past week, please feel free to leave us a comment!
*some exceptions to the date range may apply