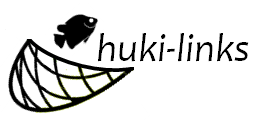 Welcome to Huki Links – highlighting some of our favorite literary links and more over the past week from across the 'net!  For more about Huki-Links, check out our inaugural post.
The best part of the "huki" is that we all pull together, if you find any fun or interesting book related links/articles please feel free to share them via comments or contact us!
[gn_divider]
Hawaii Literary
-A July Goodreads Giveaway for a newly released book from Watermark Publishing!  [Watermark Blog]
-'Leaving a secure job to be a writer–is there a diagnosis for that?' by the author of Blood Orchids.  [Toby Neal]
-Volcano Renshi Workshop: 'Ama'uma'u Renshi.  [Bamboo Ridge]
-Short intro and a nice excerpt from Tom Coffman's new biography about Edward H. Nakamura, I Respectfully Dissent.  [Honolulu Weekly]
-And here's a review of I Respectfully Dissent from political writer Chad Blair.  [Civil Beat]
-"Appropriate" Uses for "Inappropriate" Words, or "Fuck" as a Literary Device.  From local writer Donald Carreira Ching.  [Bamboo Ridge]
-Interview With Sisters in Crime/Hawaii's Dawn Casey.  [Gail M. Baugniet]
-Watermark Publishing's July 2012 Newsletter.  [Constant Contact]
-The fourth volume in the Hannah Vogel series, A City of Broken Glass by Hawaii-based author Rebecca Cantrell, is now available!  [macmillan]
-Very nice promo video for Bear Woznick's book Deep in the Wave.  [YouTube]
-In stores August 2012…pre-order Last Lawyer Standing,  the third book in the Kevin Corvelli legal thriller series.  [Douglas Corleone]
-A culture's family album…promoting Hawaiians in Los Angeles from Arcadia Publishing.  [Examiner]
-Autograph copy of Toby Neal's Blood Orchids is available.  [B2CHawaii]
-Meet Author of "The Kahuna and I" at Pearl City Library on July 22.  [Hawaii News Now]
General Literary
-Grammar Tips: 7 Words You're Probably Misusing.  [Huffington Post]
-Pithy Literary Posters Perfect for Writers' Salons.  [Flavorwire]
-17 Famous Literary Characters Almost Named Something Else .  [mental_floss]
-Writing Series: The Cliffhanger Dilemma.  [Pub(lishing) Crawl]
-Goodreads list: 'Not Bestsellers Yet, but Readers Think They Should Be'.  [EW's Shelf Life]
-25 Awesome DIY Ideas For Bookshelves.  [BuzzFeed]
-"Is This Meaningful Dialogue?" She Asked.  [Glass Cases]
-Is Kickstarter the #2 Graphic Novel Publisher?  [PW]
-The 13 Trickiest Grammar Hang-Ups.  [Writer's Digest]
-The Book Truck: Mobile Library Hits Mexico City's Streets.  [GOOD]
-The 50 Most Creative Bookcases.  [Complex]
-How a Shift in Your Vocabulary Can Instantly Change Your Attitude.  [Michael Hyatt]
-Famous Meals from Literature Captured on Film.  [Flavorwire]
-Block to 2K:  Writing Flow.  [Lindsay Smith]
-Karl Lagerfeld teams with Wallpaper for scent Paper Passion: The scent of of 'freshly printed books'.  [NY Daily News]
-10 Famous Literary Characters Based on Real People.  [mental_floss]
-Texts from Jane Eyre.  [the hairpin]
-Borders closure leaves mark on downtown retail environment one year after bankruptcy.  [Ann Arbor]
-25 Bad Writer Behaviors.  [terribleminds]
Non-Literary Links
-An Appreciation: A trailblazin' Kitty Wells.  [LA Times]
-At 100, Woody Guthrie Still Resonates.  [NPR music]
-The Fourteen Best Forgotten Woody Guthrie Covers.  [Riverfront Times]
-Spreading the 'Five-0' aloha…a new Hawaii Five-0 article by local writer Wendie Burbridge.  [Five-0 Redux]
-Emotional days in exile for Hawaiian princess.  [this is Kent]
-The Night is Dark and Full of Terrors:  Ending "Game of Thrones" (the HBO series).  [Pajiba]
-"Textured Lives: Japanese Immigrant Clothing from the Plantations of Hawai'i" comes to Bishop Museum.  [Hawaii News Now]
-Analysis: Mickey, miniskirts and military changes signal Kim Jong Un leading NKorea in own way.  [Washington Post]
-Portals of Positivity to Your Home by Alice Inoue.  [Hawaii Renovation]
-40 Awesome Tributes to Breaking Bad.  [mental_floss]
-Opinion: Video games and Male Gaze – are we men or boys?  [Gamasutra]
-22 Reasons Why Design Was More Awesome in the 80's.  [BuzzFeed]
-RVing on Hawaii's Big Island.  [MotorHome]
-The Biggest Winners and Losers of Comic-Con 2012!  [io9]
-What's Comic-Con without cosplay? 30 Great Geeky Examples…  [UPROXX] …and 50 Great Feats in Pop Culture.  [1]
-Special Elvis Week fan club event to spotlight plight of USS Arizona Memorial.  [Examiner] [gn_divider]
You can catch some of these links and more by following us on Facebook and Twitter. If you have interesting links you'd like to share with us, or feel like we've missed something out the past week, please feel free to leave us a comment!
*some exceptions to the date range may apply